This post may contain Mildly Adult content.
What is your level of comfort for roles in an erotic roleplay?
Poll - Total Votes: 50
I have never roleplayed and have no idea what this post is about but I am making a vote anyway.
Relationships suck so for me it has to be strangers meeting and anything goes.
I prefer strangers meeting and going from there.
I like to roleplay as friends who have a common background and we finally get together for some fun.
I like to play discovery roles of first love and first sexual encounters.
I like to play colleagues and associates who discover a common attraction and go from there.
I like naughty roles of being with someone who shouldn't be with me sexually.
I prefer naughty roles that are taboo and should never happen but it's just fantasy so let's go!
I like more than one of the choices above because I like variety.
I am always the dominant character in the roleplays I write.
I am always the submissive character in the roleplays I write.
I am versatile and will play dominant and submissive roles in the roleplays I write.
I like short responses that are fast and have just enough writing to get a response from partner.
I like long descriptive responses that are like reading a story and being there.
I usually write short responses no matter how long the partner's writing is.
I write long responses and dislike when the partner only responds with a sentence or less.
I will work with my writing partner to make sure the story goes for a long time.
I only like stories that can be finished under 2 hours.
If my partner writes something I don't like I will leave the story without saying anything.
I find it easy to find good writing partners for the roleplays I like to share.
I have a difficult time finding a good writing partner for the roleplays I want to share.
I usually end up writing the roleplays by myself because my partner won't do what I want.
I have never roleplayed before but now I want to see if it is something I would enjoy.
It is anonymous so I will be as rude as I want to be
It might be anonymous but I know how to treat people properly and do.
Roleplay just never worked for me now I write my own stories.
You may vote on multiple answers.
---
4,195 people following
Romantic Roleplay
Personal Stories, Advice, and Support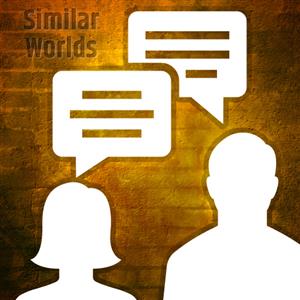 New Post
Associated Groups
Forum Members