How do you feel about blatent homophobis?
I do not care what a person's sexual orientation is and a certain amount of PDA is acceptable....but I don't believe in being explicit and exhibitionistic with it...if you want to make out or and/or have sex then keep it privately between you and "get a room". That goes for heterosexuals, gays, lesbians, bisexuals...I do not believe in doing it myself and I certainly don't want to see it.
[@676121,indyjoe] Absolutely, Indie!! I have never been a supporter of 'pride marches' or of 'gender identities' being introduced to young minds! When my partner and I walk down an avenue, we merely link arms and kissing is on the cheek - which has always been accepted in France. These flambouyant and frivolous displays are crimes against the colour spectrum and the insurgent rise of teenagers joining the mob does nothing more than cause hardship and hatred to those [b]genuine[/b] gay people who simply wish to live in peace and whose focus of their relationships is love and [b]not[/b] a prospective bed partner.
[@669203,EugenieLaBorgia] I honestly get tired of the "spectacle" myself...I am not bigoted, I just don't need to be "shown" someone's orientation or preference everywhere all of the time.
[@676121,indyjoe] Yes. There are other matters in life of far greater importance.
My older brother is gay, and in the 1990's he lived with a very flamboyant partner. I came to visit them, and they allowed me to sleep in one of their rooms, where I accidentally discovered a baseball bat and other weapons hidden near the bed.

When I mentioned it to them, they told me that they had been broken into, bricks thrown through their windows, and other hate crimes. They actually were NOT safe...at all...and that was only 30 years ago.

We are not far from that sort of savagery, and caution is always a good thing.

The worst homophobes are those who feel their own masculinity is threatened in some way by the existence of gay people. I have known two men...the 3rd ex and a current friend of mine...who are so threatened that they can't even watch The Birdcage on television, but the 3rd ex really LOVED prison movies...so that tells you something right there.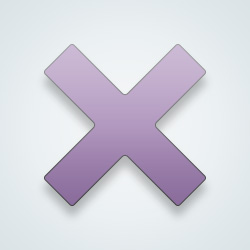 SW User
It's sad that some people are such pieces of shit that they'd harm anyone for who they love.
Out of touch with the times. At least much their world is dying out and they're now widely vilified for their bigotry. No matter what there's always going to be homophobes around, but they're slowly but surely becoming the minority much like racists.
Two straight girls will hold hands, so it's just something guys don't do- whether straight or gay.
I despise bigots who would attack consenting adults for holding hands. It's none of their business.
Here in Paris, the disgusting attacks still continue.
---
17734 people following
LGBTQ+
Personal Stories, Advice, and Support New Post
Associated Groups
Category Members