As my husband and I were fawning all over Mia because it's her 3rd birthday my MIL says
😕That was very insensitive. I'm sorry. I know grief has no timeline and I think it's okay to let yourself feel whatever it is you're feeling. I just wish your MIL was mindful of this.
@
KaysHealingPath
I get it. You shouldn't have to put up with this toxicity either. Have you mentioned this to your husband?
@
HijabaDabbaDoo
he noticed right away. This isn't the first time either.
He told her she needs to stop because I won't always walk away and that that was the only thing I could do at that moment, he told her that I'm getting tired of it and next time I may not be able to just walk away.
@
KaysHealingPath
I guess she knows what she's in for now. I hope she actually considers his words and starts showing you a little respect.
Yikes

Is she tough going?
Does she live with you?
@
KaysHealingPath
oh my... sorry to hear. Your husband should address that. Hugs 🤗
@
yeronlyman
he did
She's playing victim in her room now.
I'm so sorry she had to say her. Now I really don't like that fucking cow...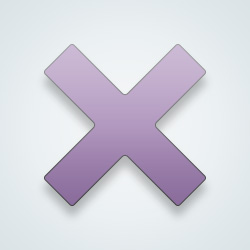 SW-User
Wtf would she say that, so inappropriate 😥
😖And sometimes there are just no words....
She puts effort into being hurtful, don't let her get to you.
I guess it's just one of those things. I joke about my dead child a lot because honestly if I didn't make fun of it, I'd probably go insane.
@
BlueMetalChick
that's how you cope, I can't tell you what's right or wrong. With how YOU cope with YOUR loss.
It's not her place to say shit about me and having more or not having more kids.
We tried. There's nothing I wanted more. But it didn't work out.
@
KaysHealingPath
Well, yeah. That's why I said I guess it's just one of those things, y'know, like it's something that there really is no way to tell someone how to be. Trauma like that doesn't have a "right" or "wrong." You just kinda do whatever it is you hafta do. Other people might not get it, but it's the respectful thing to do to at least try, which she apparently didn't do for you.
---
100,000+ people following
Experiences
Personal Stories, Advice, and Support
New Post
Associated Groups
Category Members