Do you still think about your high school crush?
We've been married over 40 years, so I think about her occasionally.
I think about him from time to time...I REALLYYY liked him 🥺 But I just cherish that day he was near my locker and he said I was awesome...🥹
I had a crush on a redhead in elementary school. I still think of her as my only crush (even though our circles rarely crossed in HS).

When I belonged to facebook, we were linked. She's still an attractive woman but certainly not a crush. I think my "crushing" days are over.
[quote]So it makes me wonder how many of you live in the past?[/quote]

IKR.....

A buddy of mine in the Philippines was going on about the girlfriend he had there almost 40 years ago. I told him that the next time he was downtown look for an older heavy woman with no teeth standing on the corner.....

[b]That will be her.[/b]
There's no pain of rejection as I never aproached them about it. I remember their name but that flame went out a loooooong time ago
I've thought about a former crush from college. Moreless a thought of wellbeing for her. Not that I want to rekindle.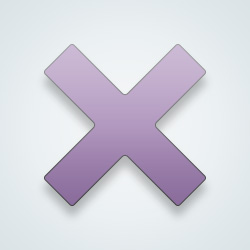 SW-User
I think about her sometimes, it was in elementary school. She had the cutest way about her and we were inseparable. Lovely memories
Not really. She never noticed me so there was really nothing I could do about that lol
I still think about her a lot because I never actually went up and talked to her.
Yes and we are still friends
Yeah he took my virginity.
I never had any crush 🤦‍♀️
We're still friends on Facebook.
Yah a lot of the popular girls in high school are nothing now and I love that for them.
@
MorbidCynic
yah they were okay to me too but they were pretty awful to some of my friends. One of them was so bad to one of the girls that she jumped off the dam trying to unalive herself.
Now that popular girl is a meth addict.
---
32,044 people following
Dating
Personal Stories, Advice, and Support
New Post
Associated Forums
Topic Members