Sir, I can only suggest you seek a doctor for your depression.
This is serious.Start with taking a shower and be clean or clean your place it will help as a beginning .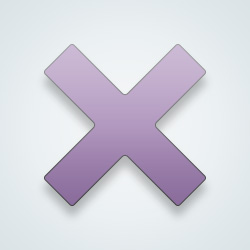 SW User
You can'r throw yourself in the river if you are dirty🤭
Sometimes you just have to go threw it and be where you are for a short time, sometimes it is all you can do. Hope it doesn't last too long though. I only missed work one time when I was really bad, so I know where you are. I always went to work no matter how bad I got though because it gave my life some semblance of normality even if only temporarily. Good luck.
Depression is no fun. I find anti-depressants help a lot although they are not a cure. You should see a doctor as soon as you can. Anti-depressants can take up to a month to achieve their full effect.
Boy ,get up off your butt and shower
Brush your damn teeth
Call your job and let them know you've been sick and shake that crap off
if you are kept and no responsibilities life still goes on
If you are not and you need to work to pay bills
Take it from a fool who refused to get out of bed ,,they keep coming
If you really can't make yourself find a reason to go
get to an ER and tell them how your feeling
They can steer you to someone who can help ,,,
But for the moment ,,get a shower ,eat and then brush your teeth
Been there done that ,,laying in it only makes it worse
Or I am going to come rip that health spine right out of your back
So you can see what real depression is ,,when you won't to go
Love to work and your back won't let you
I would kill for a healthy back ,and young people laying around wasting them

And watch ,some other health kid is going to talk crap to me and tell me I don't know what depression ls ,,,Like your generation has the corner market on depression
When you have buried both parents and most of your friends ,
and you can barely walk ,no one gives a crap if you live or die
Then you know what depression is
I'll spare you the story about how many people have died in my arms
Nightmares and depression is real hell on earth ,,scared to sleep
So for me ,,get up
---
716 people following
I Am Depressed
Personal Stories, Advice, and Support
New Post
Depression
Health
Group Members