Anyone own there own business? How to get back up when people tear you down.
The healthy man does not torture others - generally it is the tortured who turn into torturers.

We change things by becoming strong ourselves, we become strong by overcoming adversity. Ignore the hate and keep pushing forward.
---
I own my own business. I have ad a few actually. Personally I would treat her as a friend and dump her. You are swimming in business because of you and your knowledge and efforts. If she wants to sink that is her problem. Personally I think she is just jealous because you started your business after she did and she has so little business that she had to let you go and you are now flourishing. It is really sad when people, especially siblings, have to be so small and petty. Just ignore her and keep doing what you are doing. As a small piece of advice never hire her and never let her near your client list.
All careers are a learning curve.
You will make mistakes. And you can never know enough !

If you and your Sister are in the same industry she'll always resent your successes. That's just the competitive nature of business/family unfortunately.
Doubtless she has a few lessons to learn herself !

I imagine 'Networking' is very useful in your business. But be careful. They won't [i]all[/i] be friends.

Hope it works out !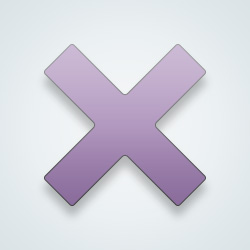 SW User
Maybe your sister is a bit scared that you will be more successful than her and make her look bad, instead of taking extra inspiration she's bringing her self down worried. Maybe I am totally wrong on this as obviously I don't know you or your sister. Has she always been competitive with you.

I am sorry you are going through these challenges running a business is tough enough as it is.
Your sister is a horrible b-i-witch. Accept it, move on, don't send her any more customers.
Ocean filled with fishes, for every one, so why be insecure?
🤔
I have been in business all my life. I soon learned that more people are happy to help you go down rather than help you succeed. I was told told in my early days that I would make nothing until I had made a few mistakes. How true this was. The secret is never give up and you will succeed. Good luck.
[@439066,Northerner] There is a reason why businessman are called businessman. Money, money and more of it. Even on the expense of others. Really I met who do business on principles.
Stop talking to her until she gets her head out of her arse. Take on what you can and the one's you don't have time for suggest another person?? Not your unappreciative sister though. Maybe you could even capitalise on sending customers in certain businesses way? Idk.
this sounds like sibling jealousy and nothing else ,i understand it but do not agree with it .if your Dallas and she is in new York how are you threat, i would stay away nuture busness quit sending her clients ,see how she likes the big apples , (little joke there) 🙃😛
Separate your business ethics from your sister and don't send any more people her way.
Call her a bitchy ingrate and then give the overflow business to someone else.
I am sorry you are going through this with her. She should be happy that you are sharing buisness with her. For me...I would ignore her and move on with your own buisness. Working as many hours as I need to..to get the work done. If the ppl you are doing buisness with pay well...hire another person.
That happens no worrying you will come out of it very soon
---
27400 people following
Uncategorized
Personal Stories, Advice, and Support New Post
Associated Groups
Category Members