Not that this will help you, being a man answering during this time of crisis, but honestly. Cutting isn't making you real, it only feels like it because of the pain inflicted. I'm sure you know that though and I hate that you're hurting and feeling afraid and maybe lost some. Not knowing what's happened to make you feel and think this way, I really hope you can get through it without the cutting. You are as real as you decide to make yourself. If only you could find someone to talk to guide you through this, to help you realize you're more real then you might realize. I know this might be a rant, but I go through depression, pain, loneliness and even self-hatred at times. I get darker than some might ever admit. But in the end, it's just those moments. I do my best to keep trudging through the muck that is trying to drag me under.

I don't know if any of this makes sense or even is close, but just know you're not alone, no matter how much you feel it. I hope you can hold on and get through this.
So sorry for what you are going through.
If it is any consolation you are not alone. 99% of us also feel like you do.
Please don't do anything to hurt yourself. If you feel you can't cope speak to a Dr. or a counsellor.
I bet you are like the other women, you are just in a bad place right now and need to swing things back your way.
Take care of yourself. You seem like you need a break from everyone and everything. It is okay to do that and invest in yourself . Here for you ❤️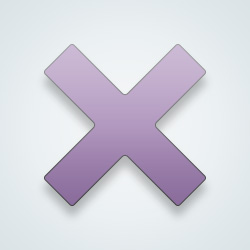 SW-User
Sounds like you have about a dozen too many stress inducers. I see no shame in staying in the fairy land a bit longer.
My hope is that by expressing your angst, you'll find reason to appreciate your blessings. ☮️
Im very sorry to hear that. I wonder why your afraid of men. I hope your mom is doing well🌹. What do you mean real like the other girls... Youre real it seems and quiet lovely. Dont cut plss
---
89 people following
Saddened By This World
Personal Stories, Advice, and Support
New Post
Education
Group Members