Even Through My Fears I Miss You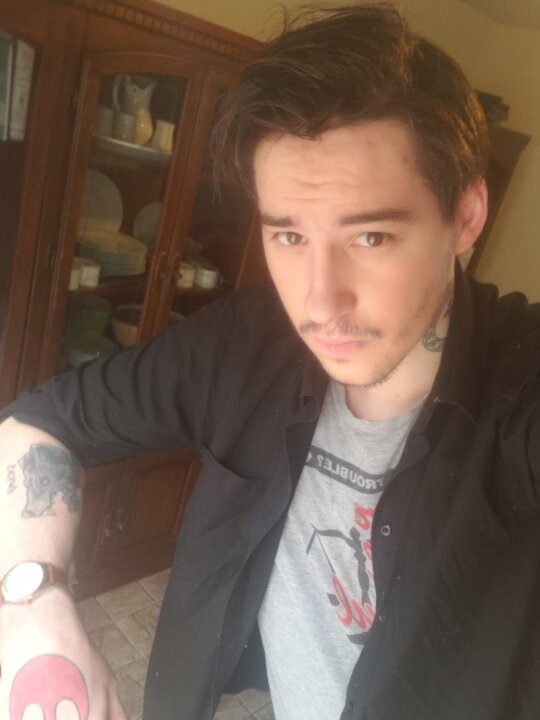 What am I scared of today?
I don't know.
I'm scared of everything. Everything I usually am that I shouldn't be.
I'm scared that no woman will ever see the boy I was.
I was smart and cute as a kid and when women look at me now...some look anxious at night or alone. Is it the ink or just the fact that I'm big and intimidating?
They don't see that I'm still just a boy inside. That I'm still scared and alone like I've always been.
I used to play my instruments as a boy and it was something special. I used to read all the time and spend my days absorbing info and writing. And it was something special.
What woman will see that?
Who will see the me who was always looked over and never really noticed except for a few seconds back then.
The me who was so sweet and romantic even back then and always dreaming of his wife one day?
Always picking flowers for the beautiful women in his life back then. Mother, teachers, crushes.
That little boy deserved better. He deserved better than being alone all the time and being abused at worst and unnoticed by girls and other boys at best.
He deserved better than having to go to the resting place of his late first love at night and staying there for hours at 12am at the age of 15 just so he could feel like he had someone to talk to. Someone who noticed him.
More than anything I'm scared I'll never see you again.
I'm scared I will see you again and everything will have changed. Because I know it's changed. I'm scared you'll have forgotten me or that you won't but you'll remember everything bad in me. And we'll see each other again and be as strangers. I'm scared I'll look in your eyes and you'll never look at me the same way you did.
I'm scared you'll look right through me. Like everyone has.
I've been opaque my whole life.
I'm scared you'll never see the substance.
And I'm scared I won't either.
I'm scared after someone spends their whole life opaque...they can't be anything else. When everyone else looked right through me...I always knew where my own hands were. I could always see them.
Now...my hands look just as opaque as they once did to everyone else. They don't look like mine.
And I'm scared.
But I felt you saw me. I felt it.
And I want to feel that again.
---
25101 people following
Personal, Thoughts & Feelings
Personal Stories, Advice, and Support
New Post
Group Members