It will bother my friends to read this but it's me being honest with you. I have chosen to never take my own life even though I know it would relieve the hold depression has on me. My family deals with enough from me and I refuse to have them find or have to identify my body...I will not allow them to question or blame themselves for my actions. I will not break their souls because I'm where I am.

I feel like giving up all the time. It's always in the forefront of my mind. Most nights I lie in bed and pray that I don't wake up, that way it's a natural death and one they can process normally.

It isn't pain that brings these thoughts...it's the nothing. The utter void and numbness. To actually feel something without forcing it would be pure bliss.
Yes, I can definitely relate. (((hug)))
yup.
grandma and mom both offed themselves - runs in the family.

I've been diagnosed with depression for 25 years - but had it longer.
Nah I'm always in a good mood and I never have negative thoughts. Something must be wrong with u
I can relate. For me depression is paired with anxiety - which is bloody awful.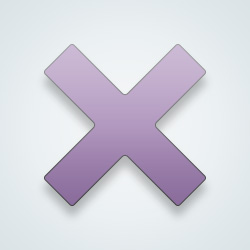 SW-User
Loved ones or loved pets..
---
7,432 people following
I Think A Lot
Personal Stories, Advice, and Support
New Post
Associated Groups
Forum Members