Where would you be if you actually have done things differently? Or, took on some of those opportunities you've said no to? 🤔
Back in 2021, i had an opportunity to work in a place and also get a university degree. However, the opportunity was conditional on me passing my hugh school exams. Which i didnt due to personal reasons. I ended up being fired from the job. Had i cleared my exams, I would be in my Second third year of university. But instead, my stupid self will be re appearing for high school exam this year. I would have been in a better place now if i wasnt so dumb haha.

Edit: I've got a lot more regrets and things I should've done/said. but yeah.
I would still have my family. Me and my
fiance would have been married and living together in the house i built for us. We would have had a baby boy rather than an abortion. I would be able to trust people around me and be really good at the work i do. But ptsd shattered my mind so my life fell apart with it.
Well….lots of alternate outcomes. I'd…
-be married to an amazing woman and living in another country
-be a widow to a sweet man who died while serving in Iraq
- Still be married to my first husband and who knooows where/what
- Own my own furniture store after my dad retired. I turned it down so he sold it
- Own a tooon of storage units. (I still kick myself over that one)

Who really knows. Our lives are full of decisions every day, most of which we never even realize we're life changing
Actually, I think part of my current situation is due to saying "yes" to some of those opportunities...
I feel like so much of my life had been out of my control due to an abusive childhood, death, and car accident. Hmm I definitely wish I got gas the morning of New Year's Eve, instead of on my way home from work that evening, then I would still have a car 😥
I should have pushed for home schooling harder as a teen, so then I wouldn't have dropped out. I wish I went to college right after I got my GED because now I can't find the time for higher education.
There are so many possible outcomes..It's not even worth thinking about.
Had i not gone to lunch after class i wouldnt have met my first wife. Had i kissed kathy a couple days earluer instead i might have avoided marrying a psychotic. The divorce led to me going a support group where i met kristin who eve tually died from ovarian cancer. So much pain and heartache and one kiss made all the difference.
Id probably have a career in music right now. Maybe teaching and playing in a band. I turned down the oppurtunity to pursue a music degree when i was 17 because i was too shy. Even though my fondest wish at the time was to be in a band.
I'd have been overseas. I was on my way to Japan for a job in the Air Force when I was 20. I probably would have continued ignoring my health issues. They would have caught up to me but when I was alone and had no one to help.
I would be back in my home country doing who knows what but would never have met my ex and have my son, so despite hating where i live now. I would not trade where i am in life for the world
I'm not some sort of future teller so I have no idea.
I'd imagine still stuck where I was 10 years ago.
I really don't know. I think I would at least not be disabled though.
If John Olinger ever creates a machine that lets us jump into alternate realities, I'm going to be first in line because I'm wondering the same thing you are.
Hard to say, I didn't do those things.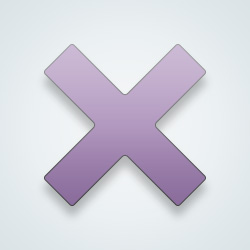 SW-User
Even with different choices in life...one never knows how it all would have turned out... better or worse.
As I tell my children, once you make a choice to do something... don't keep questioning it but put your best effort into making it work and be a good thing.
---
100,000+ people following
Society
Personal Stories, Advice, and Support
New Post
Associated Forums
Topic Members