I agree, or they have a preconceived Idea of how you should look, be like, and act like that makes it extremely difficult. Why can't you love a person as you found them to be?
Sometimes it gets complicated but right now I'm begging to decide to be as genuine as safely possible. Not that I was blocking out my genuine self from the world for malicious intent but rather I was doing it for survival and self preservation.

I must make it my goal to feel safe and secure to be my genuine self again in order to experience more happiness again. It feels out of reach right now but I must have hope and confidence that I can achieve it. I have achieved several things in my life before that I thought were impossible and therefore I must use that as encouragement.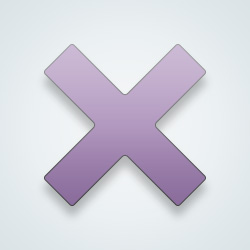 SW-User
It can be frustrating, for sure. Most people play with your head instead of honoring your heart
I think the attitude of people has changed.
Most people nowadays do not want to take much effort or the responsibility of maintaining a relationship.
That is social media for you.

Too many predators, catfish, sociopaths and the like.

Take care.
I can relate...if the person doesn't play games the crowd will. Been there seen that.
People don't know how to treat others these days. We live in a "disposable" world.
There are some genuine people here too. You got to know how to find them.
It's not like back then when people marry for life anymore.
Love has changed, being sincere will only get you hurt
Many lonely people out there/here.
---
62,288 people following
Romance
Personal Stories, Advice, and Support
New Post
Associated Forums
Topic Members