idk if y'all realize this, but trump just flipped on ending the Afghanistan War in the most weasely way possible.
[@1227179,BoyByTheBay] most powerful military in the world and we left civilians behind … it all ends there.
[@1227179,BoyByTheBay] I like Biden just fine. And, the fact he's the only one who pulled off the withdrawal speaks volumes. Like everything his predecessor did, saying he wanted to end the war was only for the photo op. In fact, his invitation to the Taliban to come to the White House was a letdown when they wouldn't give him that photo op win. And, as for the media's role in and desire for perpetuation the war, that's just extremist rhetoric (coming from both sides) to ensure they have a constant imagined enemy they can rail against.
[@325552,DownTheStreet] We gave plenty of notice and got 120k people out. Not sure what folks were expecting, exactly.
It's the essential contradiction of Trumpist foreign policy; have the cake and eat it.

It's the jingoism, machismo, and American exceptionalism of the Bush neo-cons but also whilst being kind of against wars. Because this happened under Biden, the Republicans are able to wash over the contradictions (and disagreements) within their ranks. Though obviously, it's disingenuous.

If Trump was still President, the same thing would have happened. He would have been getting the same advice from the same generals and had the same timetable. The same problems would have been incurred and the liberals would have been attacking him (from the right) on this issue. Tiresome arguments about doing Putin's bidding would have resurfaced.

Trump would have (fairly imo) blamed Obama and Bush for the war but knowing him would have probably tried to shift blame by throwing generals and intelligence officials under the bus. That is something Biden wouldn't do.

Trump is actually more anti-war than most US Presidents and he is less bad on foreign policy than the likes of Hilary Clinton. Though obviously, he is also a complete bullshitter and there are multiple other huge reasons to think he is terrible.
This is what I suspected all along and really the reason why maintaining the status quo was continued year after year, administration after administration. I am more and more convinced there was never an easy way out. It wasn't that kind of war.

The fact of the matter is, even the Afghans who want out now, were more inclined to support the Taliban than they wanted the USA and Allied forces there. Sometimes, you just have to know when it's time to cut your losses and have the guts to do it.
Lmao dude signed a humiliating surrender, and now wants to act tough. Hilarious.
Right, we accepted the defeat but we should have taken that with glory and honor, not like getting killed, leaving everything over there.

It looked like we are in a hurry as if we lacked the resources being a third world country.
[@1184312,trotskyaxn] There's no glory in defeat, comrade. And given all the shit that happened as we left, it seemed like being in a hurry was appropriate.
[@1184312,trotskyaxn] It took 15 years... maybe longer... to get out. That's hardly "in a hurry." Based on history, any additional delay would only have meant another good 5 to 10 years. The problem, as I see it, is the American people want a beautifully precise closure when life does not always conform to that kind of ending.
Trump talks out of his ass. Always has.
The guy is totally Right.
---
10269 people following
Politics
Personal Stories, Advice, and Support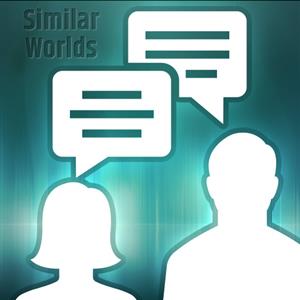 New Post
Associated Groups
Category Members