So the dems had their own super spreader event
vaccines does not gives 100% immunity.
[@516864,ozgirl512] Big words like FAX? Too Funny! There have been thousands of deaths. Israel is now saying the vax was useless. India stopped giving the vax and its covid case level plummeted. Do try to keep up. You are making a fool of yourself.
[@10033,hippyjoe1955] I had the vaccine 2 months ago and it's so far, so good. I don't support mandatory vaccinations, though. Should be a personal choice.
[@698333,graphite] if you want to get the vax that is your choice. However the news is overwhelmingly pro vax to the point of denying the risks.
Where is that report cherokeepatti? CDC report only shows those that died after inoculation no matter the cause
[@27773,PTCdresser57] Of course they would. Individuals are dying from this days or weeks later. Did you even read what Hippy Joe wrote about what happened to 3 of his relatives.
I did read it cherokeepatti. As far as I can find no one else is tracking deaths from being inoculated.
It means that they are not living in fear 🤷‍♀️.
[@10033,hippyjoe1955] You're right, masks don't work. Several people at my employer got covid, at work we had to wear a mask the entire time. And i ended up getting mild, flu like symptoms. The PCR test said i was positive. Never lost taste, smell, vision, hearing, never had trouble breathing.

If masks work then how did i get sick? That's right, they don't work.
[@10033,hippyjoe1955] They dont block the microscopic viri. They can intercept the larger particles of droplets in which the viri ride. Its a game of reducing probabilities....not anywhere near 100%. Bro in Law was only one not to get virus in an indoor commercial carpentry setting. Only one wearing a mask. If jammed together for hours in close quarters and bad ventilation, mask do not work. They are one of several behavioral tools to reduce risk. That is all.
[@634048,Neoerectus] So what happens to the larger droplets since you don't change the mask very often? They are dispersed through the mask as smaller and smaller particles. Had the droplet not been caught in the mask it would have fallen harmlessly to the floor. I noticed at the time that when ever masks were mandated the case count went up 2 weeks later. Incubation of the virus? About 2 weeks. What was the spreader event? Everyone put on a mask.
They're trying to kill everyone
You keep bringing up things like this. Let's get a list of all the Republican politicians that are vaccinated yet tell others not to get vaccinated. Much like #45 who got vaccinated secretly.
Me...I got vaccinated and will trust the experts...scientific community and the data. Not idiots that spout lies and/or misinformation such as yourself.
So another words hippyjoe1955..you have no website or proof as is normal for those that just have claims of something.
[@27773,PTCdresser57] always the case with this guy
Yes it is tindrummer...he can and will never give proof of where he is finding his info.
There's also a Foo Fighter Concert took place. All the fans got Vaccinated and then the lead singer caught Covid afterwards.
---
10159 people following
Politics
Personal Stories, Advice, and Support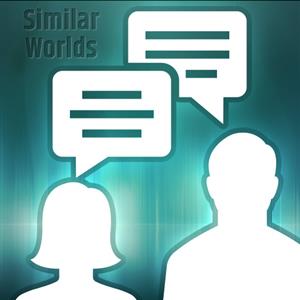 New Post
Category Members