The U.K. isn't just good for general history. If you like the pre-Christian religions there's traces of it everywhere.
Personally, I love history. It would be exciting and fascinating to roam the countryside in UK with a metal detector. I've watched any number of videos with the interesting finds people discover there. Whole Celtic chariots buried for centuries........swords, shields, and other historical artifacts. I find it exciting quite frankly.
@
Freeranger
i want to find some Spanish doubloons!
@
akindheart
Gonna have to get you a metal detector so you can head to Florida and hit the beaches.
[i]"A pair of treasure hunters in Florida say they discovered a trove of Spanish coins from a 1715 shipwreck while scanning a beach with a metal detector.
Jonah Martinez, 43, of St. Lucie, made the historic find Friday while scouring the sand at the Turtle Trail Beach Access in Indian River County with his friend. The duo dug up 22 Spanish silver coins believed to be from a shipwreck 305 years ago"[/i]
i like detecting but...I don't get out that often. But there is nothing so exciting as unearthing something that's lain dormant from another century-----found an old ink well once. There were no doubloons in it however.😒
@
Freeranger
i live south of that find. I do need a metal detector for sure and a helper
Indeed - a land very rich in history and pre-history indeed.

I recall when on holiday in Scotland with some friends, we visited what is now an ellipse of standing-stones but was originally a Neolithic, covered-over tomb. I forget where this was. One of the party was an archaeologist, and she examined the entrance pillars very closely.

She explained, "Sometimes you find faint spirals engraved on the doorways". The engravings would have been clear when new, but have been subject to weathering ever since.

Then added, "We can't possibly know what they meant, but they must have been significant. We'd love to know what these people believed, how they organised their societies, and the like; but we can't!"
A place with a story to tell us always a good thing.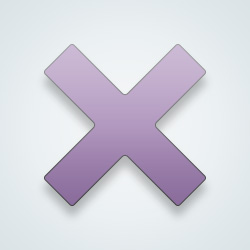 SW-User
This post is far too cultured for SW. Where are the butts and the insults? 🤔
---
4,770 people following
The Sun
Personal Stories, Advice, and Support
New Post
Associated Groups
Forum Members