Would anyone be shocked if Fox was owned by Putin?
@
Pitchblue
You're struggling with this, aren't you?
@
originnone
You are to vague to answer, arent you?
@
Pitchblue
I think he has ambitions of being just like Bill O'Reilly.
At this point I wouldn't be. I also wouldn't be surprised if he were funding GOP campaigns.
@
bijouxbroussard
Putin certainly Influenced everything Trump did during his Presidency. From "I don't know why it would be Russia." to coming out of a private meeting with Putin and saying he thought Russia and the US should have a joint cybersecurity taskforce. Putin manipulated Trump like playdoe.
You mean............it's not???????????????????????????
Not at all: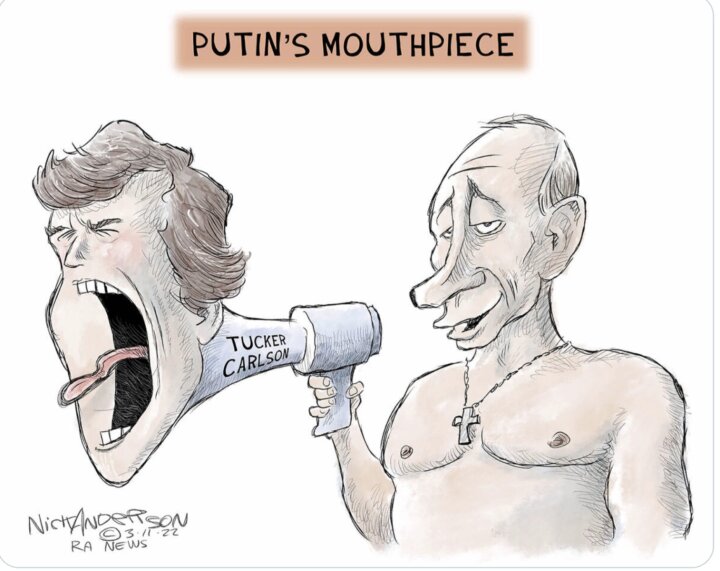 Rupert Murdoch is definitely owned by Putin.
This message was deleted by its author.
@
AndysAttic
It is comparable to SNL. Tucker with a Bow Tie asking hateful questions. Spewing his special brand of bullshit.
---
4,279 people following
News
Personal Stories, Advice, and Support
New Post
Associated Forums
Topic Members