Acting time🎭
Poll - Total Votes: 10
Yes. I didn't like it. Have never done it since.
Yes. I like it and could do it again.
Yes. I like it but it's also terrifying!
No I haven't but I want to try it
Yes lots. I'm a stage performer in my work /hobby
Yes I've done it a lot before, I wanna get back up!
You may vote on multiple answers.
Not on stage but back in my younger days I was a haunted house actor during Halloween I did 9 Halloween seasons of haunted house acting and even worked for Ripley's haunted adventure in Gatlinburg,Tn for a while.. that was back in the 2000's 🎃 🎃
@
BrandonAngel2023
No it was like improvisation role play. In a random big dark room. Everyone got a note with a role. And then you just "played" the role. The leaders were zombie hunters and then they had zombie dressed peeps too. Who attacked us. It was so awesome!!
@
Queendragonfly
well dang that sounds fun 😃 I've never been to any of those comic con events or anything but have always wanted to go
@
BrandonAngel2023
Do it! Find someone who's into it who can show you around and if you loose them look for a live sign 😂
good luck to you. i wiuldnt be able to remember my lines
@
IsaacDeSnuts
That is actually the least to worry about in acting. Because the audience don't know your lines, and as long as you know your character, and the plot, you can improvise in case you forgot your lines.
On stage is live. Anything can happen. For example we had a door in our prop fall down. We just had to improvise around it in characters.
@
Queendragonfly
I think you'd do a wonderful job. I wouldnt be able to think fast enough to improvise. its truly a skill
That sounds fun! I went to a high school for a couple of years that had a focus in drama so I was in it for two years. :)
@
thepropulsivepanda
awwh bummer! At least you know it was good!!
My high school teacher in Religion And society class made us make movies on VHS tapes and when my Little sister went to high school her class saw them 😂 it's why I remember the year of the French revolution!
@
thepropulsivepanda
It was all thanks to the best teacher! She understood that some students struggle to learn the old traditional book reading way (ME) and wanted to give us a chance with our creative ideas.
I haven't been on stage since I did a play in elementary school. I enjoy watching more than performing. I love to see talent.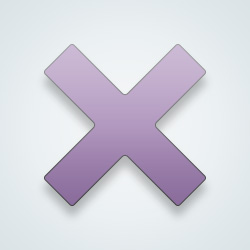 SW-User
Yes, every day 😊

All the world's a stage,
And all the men and women merely players;
They have their exits and their entrances;
And one man in his time plays many parts,
I had to take it in the seventh grade. 😔they made me the stage hand
---
219 people following
Musicals (Theater & Plays)
Personal Stories, Advice, and Support
New Post
Associated Groups
Forum Members