Now There's a More Comfortable Way to Camp…
Whoever designed this didn't have the average kid in mind.

When I was a kid most of that would be missing the very first day wearing them.
@
cherokeepatti
that was a tough situation even with a regular lunch bag. Not even backpacks where common for kids. Lunch boxes I might have had one given to me. It as well didn't last long. So paper bags it was.
@
DeWayfarer
the boy's feet have radar for mud and that's where he was usually planting his shoes when he'd walk outside. From the car in the driveway to the house, he would still manage to get mud on them. Same at school. I finally gave him a bucket, a brush and a rag and some dish soap and told him to start cleaning his shoes, the bottoms, sides etc. every time he did it. Also he had a habit of banging his backpack around and ripping the straps etc. He got told in 3rd grade that the next time he was seen swinging the backpack around he would be bringing his stuff to school in a large paper Braum's bag with paper handles on it. So he stopped that.
@
cherokeepatti
took shoes off under the cabana before entering the house. Mom had shoe boxes for me and her outside next to the steps. Dad didn't care when I went there on weekends or vacations.
Such threats didn't scare me. Often I did without.
Remember one time I needed sneakers for the German clubs soccer team. I finally had to tell the teacher why because he insisted on me being on the team.
Wound up he bought me the shoes himself.
Parents had weird priorities. Not the average thing was important. While a color TV with remote was important to mom. My clothes weren't.
That as well went for a trip to Germany, Northern California Iowa and so forth. Dad was the same way.
My grandfather and uncles all had a piece of flat iron bar sunk into the cement next to their front door, so that when they came in the entry way, most of the mud was scraped off. My Uncles used to leave their boots inside the door, then walk up the stairs into the house.
@
4meAndyou
I have a mud scraper next to the front door too. The boy has to take his shoes off when he's on the entrance tile. If they are muddy he goes to the sun room, gets water in a bucket and goes to work cleaning those shoes. I did it for him for nearly 2 years but the only way for him to be more aware is to have to scrub them himself.
I'd imagine a vest would do a better job or a hat ,,
Less likely for your gear to get wet ..
Just dropped by for a few min but wanted to wish you Happy Holidays ..
I dont think all that attached extra stuff would last long walking through the woods.. crocs are very comfortable though😏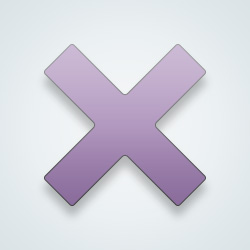 Camp, eh..That's where Jason got his start.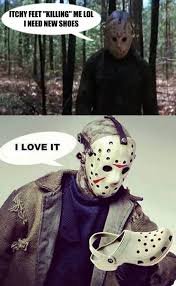 ---
23 people following
Boy Meets World
Personal Stories, Advice, and Support
New Post
Associated Groups
Forum Members