do you need to shut off your brain to sometimes enjoy a movie?
I CAN'T ENJOY ANYTHING.

Not really. But yeah, the inner skeptic is impossible to turn off. I don't like movies and TV, for the most part. I still have favorites (School of Rock), but I always find things that point towards societal dysfunction. Some things I can see the best of for the majority of time, but I struggle to enjoy most movies. There are exceptions, I will accentuate again that fact.

I don't like the limited manipulation of the mind (through sight, sound). Some call it art, but there is a certain severity to the manipulation that bothers me... Argh. Hard to explain. The blatant, relentless advertising is one thing that really gets me.
[@417823,lovelywarpedlemon] i have a friend who seems to point of the logical flaws of the harry potter franchise...understands the universe as illogical due to its "Magic"
[@354525,nurseVneck] I remember liking the original Harry Potter movies. :) But there is something you call that... "Being a cynical asshole." (South Park reference.)
I do, so I tend to watch more psychological ones that way I don't have to worry about it as much.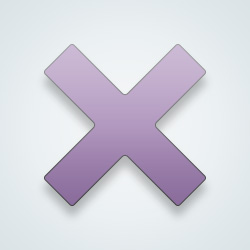 SW User
I can just appreciate that it is a movie and that there will be flaws. I don't make a habit of pointing it out and I'm happy to place myself within the movie's universe for amusement.
I like movies that stimulate my emotions. The ones that make me cry are my favorites. Some of my favorites are "Radio", "The Pursuit of Happyness", "The Gridiron Gang", "The punisher".
I am one of those people but not in sci-fi or fantasy movies. Consequently I either watch a movie in private or not at all.
I like to get into the story, the world in which it creates. Some movies though are a waste of time.
I leave or delete if they aren't good..
---
67051 people following
Movies & TV
Personal Stories, Advice, and Support
New Post
Books
Hobbies
Movies and TV
Associated Groups
Category Members