But, remember all the parts that do not suck. Those are pretty cool...🍁🍫🦋🍔🏕️🍕🎭🎆
@
ExperienceDLT
[quote]I would like that but it wouldnt help me the thing is I am just not happy anymore nothing makes me happy nothing brings me joy i am miserable in my own skin nothing can fix that or change that even if i did have a fleeting moment of joy it changes nothing the next day I just wake up again with the same pathetic miserable ass life that I have always had
[/quote]
Sounds like you may need to change some things in your life and if you do change the right things it can change your perspective. Don't settle for anything but remember that you deserve to be happy and only you have the power to change your life too. Do your best to make the best out of yourself and your life experience. Don't give up on yourself and your life It's far too precious!! I have plenty of days where I feel the same way as you but I know that I can have good days too. 😊
@
Coralmist
😇 you have a great attitude and way of looking at things and I'm glad that you're helping @
ExperienceDLT
see things can change and life can get better. I wish the best for you both. ☺️😊
Life does suck, it's full of pain and suffering, lost dreams and broken hearts. You're a wide eyed kid and wake up the next day as a 40 year old with a broken body and list of people that have done you wrong.
Then you see them. People who are happy. Like generally happy. Some have great lives. Some are struggling to get by. Some are healthy, and others have crippling disabilities, but they're happy. That's either the seed of envy or the seed of hope.
What do the happy ones have that we don't? I've sought to discover myself. I can give you my answer, but that may not be evident to you in your circumstances.i personally believe in gratitude above all things. And even find the blessings in the things I've lost.
I hope you can take a minute, or a decade to seek what it is you're missing. You have control of the choice..... I wish you well.
Some days are worse than others but having no days are worse than bad days Hang on stay strong and things can get better. You can message if you need a friend to help and to talk to.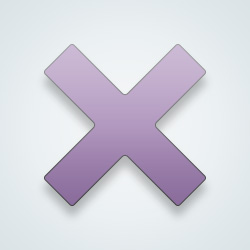 SW-User
Hang on, I'm feeling the same way but most people aren't happy. We aren't the only ones
@SW-User it just sucks feeling that way everyday and nothing ever seeming to get better it just drags me down 😔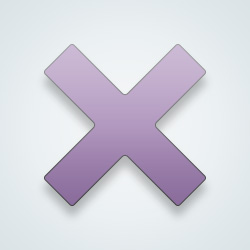 SW-User
@
ExperienceDLT
I know what you mean. I'm feeling the same way. Years going by without finding any happiness. I guess we can just pretend to be happy to just get through life. 🧚🏻‍♀️
@SW-User it isnt that easy
Kind of hard to smile and pretend to be happy when all the time thoughts go through your head telling yourself that you wish you was dead so you could escape your life
If I can get through it anyone can. 🖤
---
6,423 people following
Death
Personal Stories, Advice, and Support
New Post
Associated Groups
Forum Members