This post may contain Mildly Adult content.
I Do Not Understand Gender Reassignment [I Am In Support of Transgender and Genderqueer People]
I don't understand being straight. But I can respect those that are. Must be an awful feeling being in a body that doesn't represent who you feel you are inside. Awful and confusing. I can't even imagine.
@
sarabee1995
I love you. I just want you to know that. We play flirt a lot and it's fun… but as my friend, I totally love you. 🖤🤗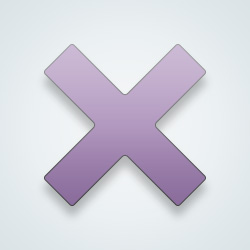 SW-User
This is completely false. Gender dysphoria is NOT something based on social programming. It's a lot more complex thing than that. I don't fully know what it's like, and I can't explain it fully... My only guess is that it's actually mental wiring. Their body's DNA decided to write itself as one gender, but the brain's wiring doesn't agree and goes in the other direction. Of course, I'm not a professional and I have plenty of trans friends, so I can only really take semi-educated guesses.
@SW-User As far as I know the study of the overlap between gender dysphoria and autism is relatively new, though preliminary evidence shows a high correlation.

With that, are you accusing me of something or some bias?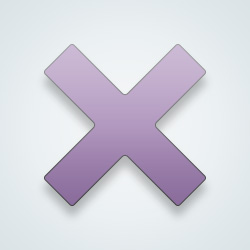 SW-User
@
JoeyFoxx
I am not saying there is an overlap with autism and gender dysphoria. I am saying that brains can be wired differently.
I'm definitely accusing you of being someone who is completely unable to understand transgender people both from being from an older generation where it was extremely rare and suppressed to be transgender -- and from being completely cisgendered. Cisgendered people, even professionals in the medical field, struggle to completely understand everything behind it.
@SW-User OK. I appreciate your input.
I can't imagine how it feels to be in a body that doesn't feel right to you. What a hard journey it must be to transition into who you know you are.
@
DarkHeaven
I am sorry girl. I get where you are coming from. Lots of light and love to you.
I have not personally known anyone, apart from folks online, who have gender dysmorphia, but as I understand it, it's more than just social programming, as you put it. It is literally a question of brain chemistry and structure.

In the development of a (dare I use this word?) normal human, the embryo is female by default. At a certain point in its development, something is triggered, and the embryo is bombarded with hormones which will determine its physical sex. That is when it becomes either a boy or a girl.

With true gender dysmorphia, something goes wrong at this stage in the development. The brain receives one hormone, and the body receives another. So you have a female brain in a male body, or vice versa. Thus, people with gender dysmorphia literally feel like they have the wrong body.

Gender reassignment surgery is definitely not perfected, and I wouldn't recommend it, but people turn to it because they cannot deal with the sensation of being in the wrong body.
This message was deleted by its author.
@
LordShadowfire
this is the kind of partially informed commentary that frustrates me.
There was a declaration in a study about 10 ish years ago that stated that all embryos were female by default. This study was contradicted by a later study that described that natural evolution of an embryo as it because viable.
NONE of this describes how a person could possibly require biological assistance to undo what their DNA dictated from birth.
I don't have any problem whatsoever with actual Transgendered People. The only problem that I have is when a biological male is competing in Women's Sports who is NOT having any type of Hormone Replacement Therapy being done.
@
dakotaviper
Even when taking estrogen and testosterone suppressors, the testosterone levels in M2F athletes is much higher than that of a cis female. I obviously have no issues with trans people, but let's not ruin women's sports.
@
BizSuitStacy
Well if that's the case, then remove the testicles. Problem solved.
This message was deleted by its author.
@
MarmeeMarch
said another way…
If you are unwilling to have a grown up conversation about topics, then simply excuse yourself.
This message was deleted by its author.
---
1,205 people following
Transsexual & Transgender
Personal Stories, Advice, and Support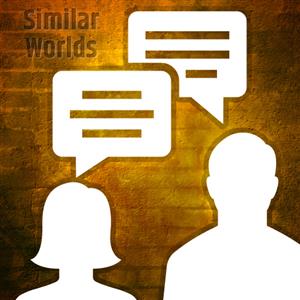 New Post
Associated Groups
Forum Members