What's it like being a home owner?
The benefits of home ownership include the fact that the money you're putting into a property can be seen as an investment that will repay down the road if you ever sell the property, as well as the fact that — barring local zoning laws or HOA restrictive covenants — you can do any damn thing you want to it.

The drawbacks, as you noted, are that you're responsible for fixing everything that needs fixed, paying the mortgage, property taxes, insurance, maintaining the property, including lawn care and such. Other drawbacks include having to sell the property if you ever want to move, which can be a hassle, especially if the value of the property goes down for some reason.

Of these things, remember that your mortgage, property taxes and home owners insurance will probably all be packaged into a single monthly payment — your mortgage company will likely take care of taxes and insurance for you when required, as part of your monthly payment goes into an escrow account to cover those expenses.

If you're looking at fixer-uppers, you may need to take out a home improvement loan, as well, and working on your own place will require you to have or develop a lot of skills like carpentry, electrical, lawn care and the like, unless you just have the money to hire all that work out. Say goodbye to any free time you're used to having, at least for a while. Most of the year, you'll have to mow the lawn regularly, at least. In the winter, you'll have to worry about snow removal, if that's an issue where you live. On the one hand, all that manual labor is good for you — plenty of exercise. On the other, it's hard, money- and time-intensive work.

An option you may want to consider is looking at a condo. In a condo, maintenance and such is usually managed by an outside firm that the condo association hires, so you get the benefits of home ownership with the benefits (and drawbacks) of apartment living. Condo fees can be steep, though, depending on where you are.

So many decisions to make. Good luck.
Sure I can bite as a home owner.

1) Your credit score matters. Find out what your credit score is and work on getting it up a high level.

2) Mortgage companies and by proxy real estate agents will scrutinize your income and employment history. The types of houses they will show you may depend on those two things. If you are making less than 50k and have a spotty work history they may blow you off.

3) It is way easier to qualify for a mortgage as a couple vs an individual. They don't say it out loud but they realize if you and a partner are working and one of you loses a job the other is the fail over. It is free however to pre qualify. You can get a real estate agent to run your credit and level with you up front on where you stand. It does lower you credit score in the short run to have it run but it goes back up over time.

4) House are expensive to upgrade. The Flipping houses reality TV makes it seem like it is no big deal but get pricing on upgrading wiring in a house insulating the house or fixing foundation and you will get sticker shock.

5) You can look up your housing taxes by zip code and or state. It is usually published. My renting neighbors do pay more in rent than I pay in mortgage.

advice: If you make less than 50k right now (as a single person) it probably ain't happening. But if you do, or want to try anyway to go a real estate agent have them run your credit and give them your work history. They work on straight commission so they aren't going to beat around the bush with you. If you are unsellable to a mortgage office they will just tell you that up front. They have the best vantage point.
I would sub jest a fixer upper if you have the knowledge and skills to do the work yourself. Because bathroom remodels if you pay someone to do a bathroom can run you $10,000 or greater, and I heard kitchens are $25,000 or greater. So, if you have the skills and can do the work yourself then a fixer upper is the way to go because you will only have material costs.

I rented once in a condo complex when I went through a divorce, and I paid more there in association fees and bills than I did for a house I bought later.

The greatest thing about a home or condo that you buy is if bought in the right area it appreciates in value and as you pay the loan down you are putting money back into your own pocket and not a landlord. I highly sub jest to anyone but VS renting.
Home loans are interest heavy up front. Look at amortization schedules and see how much goes to interest v principal. Note how much less interest you pay on a 15 year v 30 year mortgage.

The 3 keys to real estate... location, location, location are 110% true. At some point, you'll most certainly sell your home, and you want as much return on your investment as possible. So...sometimes it makes sense to rent, and sometimes it makes sense to buy.

Good school districts help boost value and marketability.

If you are handy, or have someone in your life who is, a fixer can be a good way to go.
we own a 4 bedroom house in a nice neighborhood way way cheaper than what it would cost to rent a 1 bedroom apartment here. so, its a no brainer for us.
You definitely should. Take a look at just how your rent has changed since you first started out. Now do the math on if that continues till you retire. Do you really want to spend that much of your retirement on rent every month? Our house is paid for. My monthly rent/house payment is $0. It is very hard to beat $0.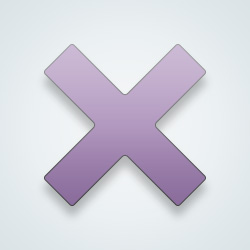 SW-User
I think it's worth it, but it isn't for everyone, just as some don't care for apartment style living. A fixer upper is tempting and can be a lot of fun, if you are really into restoring and redecorating. On the other hand, If you aren't handy, it could end up being more time, trouble and expense than it's worth to you.

A lower cost alternative to a fixer upper is a house located further from work -- houses in "bedroom communities" or out in the country are frequently less expensive than those located where the jobs are. Yet another lower cost option is an older, less fashionable house that's been reasonably well maintained. They sell for much, much less than new or newer houses.
Get a survey so you are fully aware of all the repairs and/or improvements needed.
Then do some research about the cost of the work and the likely value of the the property on completion of all the works.
That way you can make sure you don't overpay.
Owning is always better long term.
The only bill you have any control over is a mortgage which generally decreases over time.
Financial experts are advising people to continue to rent right now, if they are renting. Interest rates are 7 percent or more in most states, and you would need a 10 percent down payment plus closing costs even for a fixer upper.

If you are strapped, consider downsizing your apartment to a studio...or move to a cheaper area in your city.
@
4meAndyou
a cheaper area would be unsafe areas, not going there. I had already decided that a studio is not an option. I don't want to see the refrigerator, nor hear it while trying to sleep.
I was planning on moving at the end of the year but I don't see any apartments cheaper than the one I'm in, unless they are in bad areas, apartment themselves look rundown. I've seen studios for the same price or more.
Im personally not a homeowner, but honestly i think being a homeowner is overrated. You got property taxes to worry about, repairs you have to make that come out of your pocket, you cant move as easily with having to deal with selling the house. Ill buy a house when i decide to but it doesnt seem all what its cracked up to be
@
MntoNc
i understand. I was asking because I can foresee me getting priced out of apartments in the next few years. I don't make 3x rent around here anymore. Barely made it when I moved into this apartment a few years ago.
Currently about to start a certification course, and may just go ahead and get my master's to help with the above issues. Even though I do not wanna go back to school
I hated living in apartments, love the privacy of a house.
just wait a while, rent is cheaper than a monthly mortgage payment

just save money towards a larger down payment and therefore being able to be more able to buy exactly the house you want

I think within 5 years home price and interest rates are going to become more reasonable
---
11,436 people following
Home
Personal Stories, Advice, and Support
New Post
Associated Groups
Forum Members