Plastic covers on the furniture
I had some neighbors when I was a kid who did that. They also had paths through the living room so the carpet didn't get worn in the same places. The father worked at Montgomery Wards. Probably did get paid much.
@
hunkalove
My brother-in-law covered the seats in plastic of every new car he bought. It was uncomfortable as hell to sit on but at least the next owner got himself some nice seats.
My Grand Aunt and Uncle did - they never had children and even though it was a regular house from the outside, the inside was like a museum, marble steps, statues, even a fountain! As a 5 year old, I loved it...
I grew up in an Italian neighbourhood, most of the houses were like that, ours wasn't, but in their parlour anyway, only people who ever sat in there was the Priest and the Nuns when they'd come to collect every month 🥴
While mine didn't, I have been in houses where that was the norm. Not exactly comfy in the summertime but as someone has already said, people of modest means trying to take care of what they had.
Yes. Probably a good thing. My grandfather was a farmer and my uncle was a pulpwood worker. Lots of dirt to bring into the house.
Nope but i think they did have one of those plastic runners down the hall.
I don't even know what to imagine when hearing that. I only remember crocheted covers.
I remember stretch covers made out of hideously patterned fabric.......😱😂🤣
My grandparents did too. They were pretty poor and I think people from the Depression era really took care of the few items they had.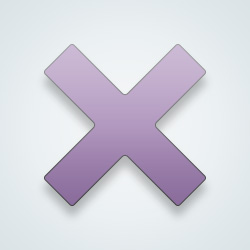 SW-User
I know some guys who do

But they're in a cartel
---
77 people following
Furniture
Personal Stories, Advice, and Support
New Post
Associated Groups
Forum Members