Tall women what do you dislike about being tall?
The wife's biggest complaint (she's taller than I am) is the size of her feet. She wears size 13W women's shoes. Do you know how hard it is to find size 13W women's shoes? A lot of the ones we were able to find were obviously designed more for drag queens than for daily wear (lots of sparkles, sequins and ankle-breaker heels). The only place we were able to find that ever had everyday wear shoes for her was, surprisingly, Payless — and not just any Payless, but one that was right on the edge of the bad side of town. Fortunately, before Payless closed most of its stores, she was able to pick up really enough shoes to last for the rest of her life, if she's careful.
@
DunningKruger
That's what I said. My friend who is five nine wears a size 12W. Not 11s. 12s.
She is jealous of women with average size and smaller feet because they can find shoes easier. I mean it's the truth.
@
PetiteJulie01
Her feet are rather a great proportion based on her height than the wife's. The wife is, like, 6'2".
@
DunningKruger
oooh okay then a size 13W makes sense. Tall people are supposed to have bigger feet. My size is a 6 in a half and I'm 5'1"
I love short and tall women, OMG the legs of a tall woman slay me!
@
PetiteJulie01
I bet you have sexy legs Luv long or not. Sexy legs are my kryptonite short or long!
Im 5'11" only thing i dislike it sometimes i have trouble finding clothes.
@
WaafaS
Yeah I heard about that. I head taller girls and women have a hard time finding dates.
Yeah I'm gay so. Worrying about being tall when you have a vagina is stupid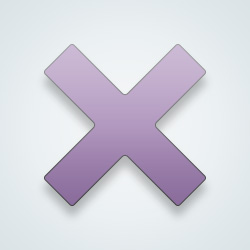 SW-User
I don't dislike it at all. I love my legs and my height.
---
24,179 people following
Community
Personal Stories, Advice, and Support
New Post
Community
Doing Good
Associated Groups
Forum Members