Growing up, maybe the way you were brought up or peer pressure...did you ever hate (or thought you hated a group of people) and then when you actually
I actually like this question, and my answer is no. I never really had animosity towards any group of people. I had some peers that didn't like POC or LGBTQ+, I never really bought into it.
---
Never. My parents had friends of all races and always taught us to be loving and accepting of everyone. My parents would never have allowed any racist talk in our home
No, I haven't. But I think it's because I was taught better. My grandpa dealt with issues being Jewish in Eastern Europe and when he came to the US, he for some reason to made it a point it let us all know a "black man taught him English" 😅 so the whole prejudice thing probably ended there if it existed at all.
No. I was really, really lucky in that regard. I was born to a mixed race couple and I grew up seeing all kinds of people welcomed into my parents' home. There was a lot of racism on the outside, but home was a sanctuary and I never had to be afraid to introduce friends to my family.
I grew up in a southern U.S. town where racism was accepted among white folks. I followed along until college when I realized how wrong we were.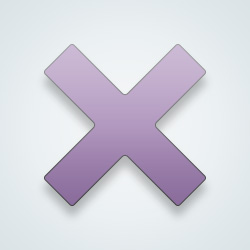 SW-User
I've never known that it isn't in my soul to hate anyone for being different.
My family on the other hand often said offensive things but I always rebelled against that.
Sure, even killed one.

But such is the life of gangs and I turned things around quickly.
@
jshm2
Life is like an ashtray....full of little doubts.
@
AndysAttic
Yeah well, such lives tend to end in cancer. Some things don't entertain opinions.
In my early days of foster care i hated kids that had real families ,i grew out of it pretty quickly though.
Nah. I wasn't brought up to hate anyone
I would not say hate, it's very hard for me to hate people. But I felt like homosexuality was unnatural. A lot of it was religious indoctrination. Fortunately I learned better, though I wish it had been earlier so i could have been more supportive of a friend back then.
---
100,000+ people following
Groups
Personal Stories, Advice, and Support
New Post
Other
Associated Forums
Topic Members