How do you manage family members that are very different from you?
I'm a hippie/bohemian/musician/teacher type, one sister's a school counselor, the other's a nurse. Our brother's a policeman (ret.) We all get along relatively well. But we make a lot of small talk.
Tried that. It doesn't work. They don't change. They can't see how they act I don't think, but then when I think about it again, I can see she's just stubborn, selfish, and a manipulator. She always has to be in control. My sister lives in another state, pretty far away. I love her dearly but I quit trying to get along with her. That is, I just let her do her thing and try not to upset her. I always wanted a brother, but that didn't happen.
Yea my sister is like that extremely bossy and controlling, I'm luckily very laid back and try to ignore it, but it does wear me out. When I'm with her she is always telling me what to do, The need to coordinate and tell everyone what to do at work is always extended to home life. I accept though that she is naturally this way, and sometimes encourage her leadership skills at work @
LadyGrace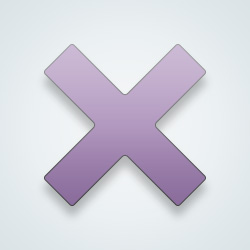 SW-User
Only so long as she is also trying to understand your world
I don't. I don't care much about them. Unfortunately
The mistake is in trying to "manage" a family member. I was an artist at one time, and was a bit Bohemian while attending art school, and the one thing I KNEW was that you have to approach your sibling with love in your heart, first, and a lot of tolerance.
Yea that was a poor choice of words, but probably comes from being with my sister today, who tries to micro manage me. I do approach her with nothing but love in my heart. But we have nothing in common so it's sometimes hard to get along. Her talking about corporate life, or about another friend whose a director, and another director, etc is very dull for me who is interested in a simpler, deeper life. @
4meAndyou
@
sirenofthesea
My brother, who is nearly a genius, is very pedantic and loves to lecture. He used to be a college professor in Michigan. He would take me for a walk through his gardens and tell me the Latin names of every single plant and flower and herb. Boring? Maybe...more like noise or a garden song, after a while...🤣but his garden was very beautiful, and he loved to show me how each herb tasted, when it was fresh.
It's possible, yet the worst thing is to pretend to make conversation. It's so obvious when some attempt it.

Like I knew my half brother was really was attempting to stop me doing something when he brought up certain topics.

He was always manipulative.
Well... I would say try hard to understand and accept, and she should do the same. You both could find things to appreciate in the other's world. Let's not forget, the corporate world builds things... that's not a minor contribution to the world, as are the arts.
I don't give a fuck what family members do as long as they treat me alright, and providing they aren't doing anything [i]really[/i], really, bad.
Maybe make time for yourself. Do what you want to do in your own way more often then when you are together it will seem less stressful
I usually like to join a club and beat them with it.
---
48,043 people following
Family
Personal Stories, Advice, and Support
New Post
Associated Groups
Category Members