Things we now know from the India outbreak
Yesterday I read in my daily that 1 ‰ (1 in thousand) of the German population is dead now, as a result of covid. And Germany is certainly a 1st world country.
[@339454,windinhishair] Lack of any appreciable character.
[@339454,windinhishair] Supposed to be religious but gave up his religion for the Trump religion. He'll say anything to try to get Trump's base to vote for him in 2024. The guy who blends into white paint on walls wants to be President. Then he can make executive orders according to the Bible.
[@619287,Jwalker] He literally believes God has anointed him to be president, to do God's will.
India now has the full blown horror of the bullet America dodged. Its Medical services and supplies are hopelessly inadequate, the crowding and poverty make the New York numbers look tame and once it gets into the community even the rich are going to fall victims. Thank your lucky stars Trump is not still in charge. But getting a lockdown to work in America was never going to work..And that is going to mean a slow uneven recovery. The real damage is not visible yet.
[@20312,plungesponge] Social unrest (to say the least) could be a real threat. I guess it must be a new experience for the wealthy to experience helplessness, though one wouldn't wish it upon anyone :(
[@1044765,HatterM] The hard part to get your head around is that just about every single person on this forum is considered among the worlds wealthy. A roof over your head. Food in your belly and enough access to electricity and communications to be on line. A sobering thought..
[@621893,whowasthatmaskedman] This is very true and worth reflecting upon 👍
In terms of %, its lower in India than Europe or America. The numbers are huge, as is the population. The big reason why the world is assisting India in fighting it with oxygen and drugs is because the world does not want it to spill outside Indian borders . Hope it succeeds .
[youtube=https://www.youtube.com/watch?v=ab-r0capbzk]
[@603039,AbbySvenz] conspiracy theorists initially, followed by speculation of accidental leakage of lab experiments. Newspaper articles usually. I do not attempt to research on peer reviewed scientific papers personally. Leave that to mediamen.
[@1199643,WandererTony] , Potholer regularly debunks internet "theories" with his powers of common sense and science reporting
So my good friend was telling me back in the beginning of November that Covid would be a non-issue once the election was over and the "liberals like you hahaha" had taken yet another beating at the polls. Then in early December I saw a picture of him on my Facebook feed that taken with a bunch of other retired first responders partying in Vegas... no masks, no social distancing. Three weeks later his son called me and told his dad had tested positive and had been admitted to a local hospital and to pray for him. In early January, I heard he "was doing better" and may be able to come off the ventilator soon. A few days later I got the call that he had passed.

This disease does not care who you are, what you are or where you are.
[@31253,Threepio] And a life is a life is a life..Even if you wont protect yourself, protect others against you..
[@31253,Threepio] That is so profoundly sad on so many levels. I wonder if he was one of those people whose last words were "This can't be happening. It is a hoax!"
[@31253,Threepio] Cynics might say he should be awarded the annual Darwin award, but he is a man, a father, and a husband.
If the stats are to be believed, cavalier attitude anywhere has cost lives. Some don't believe the stats though, others seem they don't care because they think the stats are too low to lock down to be justifiable.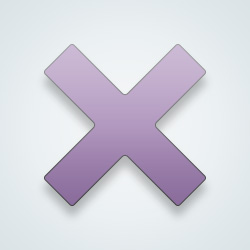 ---
14060 people following
Situations
Personal Stories, Advice, and Support
New Post
Group Members