What's the maddest or angriest that you have ever been?
When my wife told her mother that she'd been molested by her mother's partner when she was 12/13, her mother's response was to deny it ever happened, and then refer to my wife as having been a 'promiscuous child'. My wife broke down completely and curled up in a ball in bed and started cry. I........went.......MENTAL!!!!!!!!!!! I went ballistic at my wife's mother and said some really evil stuff which I knew would hurt her, and it did.
[@1613,tallpowerhouseblonde] It broke her down like nothing I've ever seen.
[@415694,Allelse] I don't blame you for going off on your mother in law at all.
[@415694,Allelse] That is completely understandable.
Id say when my dad and I got physical with each other when I was 16. Only twice in my life I had anger tears.
It's never been about anything here.
[@871066,SwampFlower] Especially for someone like me who is a major over thinker, hahaha.
[@1128378,Rose0415] I understand that. I tend to get too attached to folks here who are just passing through or don't really want close friendships. It breaks my heart and then I chastise myself for caring too much about a mostly online world.
[@871066,SwampFlower] I adore you...
When a boyfriend tried to slap me as we were splitting up.I was 18 to his 25 but unfortunately for him I also had a karate black belt and trained in wrestling.I stopped him and retaliated savagely,punched,kicking,scratching his face with my long fingernails and throwing him round like a rag doll.I beat him to a pulp.My parents came in when I had him in a throat lift and talked me down.They took him to hospital.
I was not super angry,I have a don't get mad get even approach.
when t tried to overthrow our Republic to save his fat ass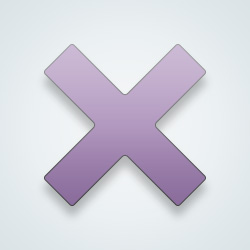 Probably when I was 11 or 12 and the anger was so strong that I didn't really care that other people saw I was seething with anger and hate in public.
---
68174 people following
Experiences
Personal Stories, Advice, and Support
New Post
Associated Groups
Category Members