How do you deal with being made fun of or teased?
In school I always reacted with violence but ended up getting suspended each time, and in my adult life also reacted with violence and ended up being arrested for assault.

On the Internet I fight back automatically, but I'm trying to change that behavior because for them to start an argument with me only shows their real life must be miserable and they're seeking help by lashing out trying to get attention
Got teased about my freckles, being short for my age and being nerdy; I never figured out how to deal with it. Sometimes I became the class clown, other times I would laugh along with it. Or I hid from the kids who teased me. Most of the time I just looked at the floor and walked away.
Depends on who it is. If it's someone who doesn't have that "license" and I don't know their motives, I don't react well. I don't react violently or go off on anyone. But I don't forget, either. 😒
[@328496,bijouxbroussard] Makes sense. Like if we don't know each well, then don't go there...lol.
It depends on what exactly they are poking fun at.
98% of the time I'll laugh along or tease them back, but sometimes people take jokes a little too far, and that's when I start getting defensive
Most of my life I'm sorta a joke. I just ramp it up with trans comedy.
If they are being mean I usually just ignore them but some days I admit I'm not in the mood and yeah u'd better watch out.
Depends who is teasing me and what they're saying, I love when my wife and I tease each other, but if it's some fuck I hardly even know, that I don't like.
I dont mind it when my husband does it, its just funny.. but i guess if someone was doing it to cruel then that wouldn't be nice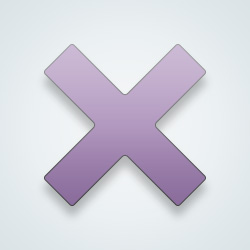 SW User
i don't really get made fun of but when i did, i used to just make fun of them back. that usually shuts them up
Usually, I try hard to show absolutely no weakness. Might try to tease myself if there's an opening.
i try my best to stay emotion less until i'm alone or with someone i can trust and then i cry
I just laugh, and wait.

"He who laughs last, laughs best."
---
30321 people following
Experiences
Personal Stories, Advice, and Support
New Post
Associated Groups
Category Members