This post may contain Mildly Adult content.
Guys, have you ever caught a woman staring at you package? How did you react?
[c=#008099]
I read your question and couldn't resist putting my 20 cents worth in here!

What I learned about life when I was a teenager working part-time as an assistant to a Veterinarian in a large animal breeding center in our little rural town, was that animals and humans evaluate each other in almost exactly the same way upon meeting. We do this for the express purpose of potentially further-propagating the species to the highest level possible, be it human or animal. This is based on 'survival of the fittest'.

When questioning my female Vet-boss in the breeding pen one day as to 'why' a cow will always put her face momentarily very close to a bull's back legs, I thought perhaps the cow was smelling to see if the bull had a bath or not. After all, this WAS the breeding pen and it only made sense to me that the guy would want to have a bull-bath first, right? Perhaps the cow was just making sure he did before indulging, right? Made sense to me!

As the Vet looked at me, then looked at what I was referring to, she stated very matter-of-factly to me but with a crooked little smile on her face, "..the cow is checking out his balls to determine if he would be a suitable mate!".

Of interest, the cow had an intuitive knowing that our reason for having her there in the pen, was to mate. I also learned that if the bull in question did not meet her 'instinctive' requirements, she would not let the bull mate with her, no matter what. She would break the pen apart trying to get away.

I learned that day that a female animal can sense the energy presence within the testicles of a male animal of her same species and is able to determine what his potential is for procreation, as determined by a number of factors which are derived directly from close contact with the genitals of the male.

Working within a 4-member team of teenagers as part of a high school credit program whom she received assistance from to perform Veterinary duties at the breeding center, she whispered something very intriguing to me after she had clarified my misperception about bulls and cows.

Putting her mouth close to my ear, she informed me that the same inherent protocol I just witnessed with animals is constantly at play with humans as well, while further driving her point home to me in stating, "...and that my dear, is why you keep staring at the crotch of your teammate over there who's playing with his cellphone!".

Didn't realize I was staring at his crotch until she brought it to my attention that I was. I wasn't embarrassed that someone had noticed, because I hadn't noticed I was doing that myself.

Then the more I thought about it, she was right... my eyes would immediately do a laser-focus lock-down onto the crotch of any guy that I would interact with, whether I knew him or not.

The Vet brought to my attention that on a conscious level, I may not be aware that I was evaluating the males around me for the purpose of naturally evolving the human species in my determination of which one of them would fulfill the highest common denominator of those choices around me.

But on the other hand she said, maybe I WAS fully aware that I was staring! And if I was fully aware, then as she said "..why would you as a female, choose anything less than the highest common denominator in your circle of choices... even if I only wanted to practice on him?!!". Damnit, she was right again.

The art of 'Package' staring therefore, is an innate as well as involuntary function of the human female. [/c]
@
InvictusIndigo
[c=#008099]
Actually, Low hanging-balls = Stronger baby![/c]
@
swirlie
[c=#008099]
Thank you for Best Answer!
I wasn't competing for this great honor, but I thought sharing what I once learned about the inherent physical significance of a bull's testicles and how that same significance relates to the human male in the same way, should be revealed to those of us who stare with laser intent at that stranger who crosses our path, but have absolutely no idea where that intuitive direction comes from within us! [/c]
---
I'm curious to know. I'm not sure I've ever started at a dude's package unless I was with him.
Lmfao I was on a run with my ex and she wore a tank that showed everything and I was wearing running shorts 😂 these two women, looked to be in their mid twenties, were running toward us, saw my bulge, and stared all the way til we passed them. It was a few years back. At the time I was embarrassed but looking back I'm like "Yeah, that's that shit I feel like. Bitches can't handle this 4in-wide tic tac".
Once upon a time, a long time ago, shorts didn't go to the knees and were usually a lot tighter. I enjoyed going commando and it wasn't uncommon to catch women checking me out. I always took it as a compliment. (As long as they weren't giggling) 😬
Yes I have, I was wearing a pair of gym shorts and stopped at a convenience store to get a drink, I was at the register pulling my wallet to pay when I noticed the woman at the other register staring
Yes. I normally stare back and try to make eye contact when she looks up. And smile at her to let her know that she's caught and it's totally ok.
I can tell you... They look to see if they zip up their pants.
a few times. lol. thats why i wear baggies. lol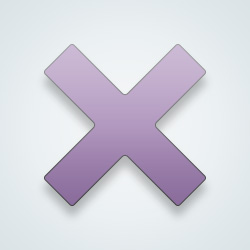 SW-User
I'm sure I've done it before 🤭
I actually found out long ago some Woman are as bad as us guys.
Most just don't talk about it like we do,
I overheard 3 woman comparing guys in a busy strip mall as they watched the men walk in the coffee shop before work.
Then one noticed me and said yes we do this every morning before work .
---
39,805 people following
Embarrassing & Funny
Personal Stories, Advice, and Support
New Post
Group Members