KILL SHOT: Recent Peer-Reviewed Report Finds 1 in 35 People Who Took Moderna COVID Shot Had Signs of Heart Damage
My wife and I had the Moderna vaccine. Fortunately neither of us are having heart troubles, but we have had other side effects.
[b][big]ANTI VAX HACKS - That "Recent peer reviewed report" actually says you're better off getting a shot... [/big][/b]

Sorry Bud - But as always it helps to really read a report, before you copy & paste from some "conservative" newsfeed :





@
pillowman
Don't play that.
The answer is what I said.
@
GuiltyBiStander
[quote]And millions of us who got the shot are just fine ✌️[/quote]
I'm glad you are ok. You are apparently on the good side of the 1 in 35 equation.
It's pretty stupid to defend the [b][u]government [/u][/b]- the ones assigned the job of protecting us to do what ?- cast shade on anti vaxxers?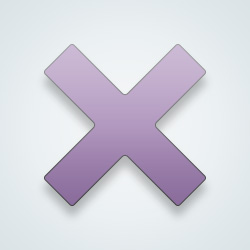 SW-User
@
Budwick
The 1 in 35 figure was plucked out of the air by thegatewaypundit, which is where you got your "news"; the study itself puts the figure at approximately 1%. Additionally, the paper states that the effects are mild and transitory, if there are any at all, stating that "Hs-cTnT-elevations were mild and only temporary. No patient had ECG-changes, and none developed major adverse cardiac events within 30 days."
I will grant you that the paper says that "mRNA-1273 vaccine-associated myocardial injury was more common than previously thought, being mild and transient, and more frequent in women versus men." But.. it's hardly a Kill Shot.
I had the Moderna RNA shots...3 of them. My immune system is now on hyper alert for allergens, and reacts in the extreme to allergens to which I am allergic.
i would like to go on record right now.. and say . i tried to warn everyone.. i had no idea the vax was shit, but i knew damn well big pharma and big government CAN-NOT be trusted.
@
TheOneyouwerewarnedabout
💯 we tried to warn them, I learnt pretty quickly the vax was shit, family having reactions and doing research online, many people speaking out about side effects got silenced quickly.
i had 2 J & J shots and one Pfizer. I asked for Moderna and they gave me Pfizer instead. no side effects
My wife and I had all of the possible Moderna shots and seem yo be OK. What are the symptoms to look for?
@
jackjjackson
I have no idea if my geographical area contains a lot of non vaxxers.
Everyone I work with got it. All my family members got it.
What is the point you trying to make?
I was influenced by my own observations - period.
EVERY media outlet, my doctors, people I'm in contact with all said get the jab.
I decided against it.
I never got Covid, or if I did, I never noticed.
I've been tested hundreds of times at work and Dr visits - all negative.
All family members had Covid at least once.
I think lifestyle is the difference.
Point is many non vaxxers together = so called herd immunity. I was curious if that helped you. In any event very happy you're in tip top shape sir! @
Budwick
@
jackjjackson
Yeah - my herd was not immune - but thanks for clarification.
Did they have it before? I did not take it.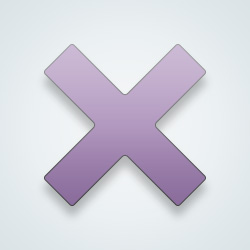 ---
727 people following
Coronavirus / COVID-19
Personal Stories, Advice, and Support
New Post
Associated Groups
Forum Members