Does anyone know if a person in a position of power has had the Covid Vaccine?
If you believe the newspapers..
[quote]The Queen and other senior royals are expected to have COVID-19 vaccinations - but are resisting efforts to get them to go public over it. Palace officials are against any attempt by the Government to pressure the 94-year-old monarch and her family into joining a campaign to boost public confidence in the jabs by saying they've had them..[/quote]
@
Beautifullyderanged
I think we are all struggling aren't we? We are all in different boats but it's the same damn storm ☹️
@
JosephineTheFox
Well I suppose we should stock up on some good wellies. On the plus side at least we are realistic about it. I feel bad for the people who seem to think that now we have a vaccine its going to just stop and all go away and everything will be back to normal. They don't think of how it works with the flu, or that the vaccine doesn't actually stop you potentially getting it or transferring it, it just lessens the symptoms but they are so in denial and it makes me scared for how they'll be when they realise the reality of it all.
I still do not know anyone that has had or got this disease.
@
Northerner
me neither, although I know people who think they had it, but a mild form of it, but never got tested so they don't count lol Although to be fair tests aren't that reliable anyway...
@
JosephineTheFox
I am sorry to hear this. But I mean over here where I live.
@
Northerner
I'm in the UK. I was in the ICU, but then I was also in the ICU when I had pneumonia 4 years ago 🤷🏻‍♀️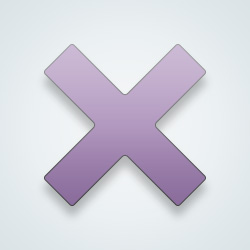 SW-User
I know someone personally who's had the vaccine.
The Queen will receive it as she's over 90
---
727 people following
Coronavirus / COVID-19
Personal Stories, Advice, and Support
New Post
Associated Groups
Forum Members