It's pretty difficult, most are just looking for casual sex
@
Jeephikelove
I get the same when I've been on dating sites.
@
beermeplease
no, but in all honesty I haven't been on a dating site in over 2 years, maybe some of them have manners again. 🤷🏻‍♀️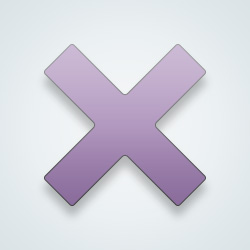 SW-User
I think any age group can find a date as long as you are patient looking for someone. They might just use you temporarily then look for a younger person. It depends on the guy. Most guys rather have a younger woman so just being a friend to them is better than anything romantic. Lol
Not quite there yet myself, but even in late 40's it's really difficult. It's easier to date girls and couples than single men just because men (and us women too - can't deny it) have so many pre-conceptions that we can't compromise.
I'm 55, and for me dating basically ceased the day I turned 50 in mid 2018 (the day I left my second ex) and really stopped nearly two years before that to be fully truthful as there was no positive sex life going on at all since she found out she was pregnant in early 2017.

It's basically not possible to find women interested in me with my situation, so I don't try and I don't think any woman I've seen in passing has ever expressed interested or attempted to flirt with me to get my attention. I try to be the best dad I can for my 6 y/o daugther. Women don't get attracted to me as a single dad with a young daughter even though there's a myth that it's supposed to be an erotic attractor for women allegedly.
I haven't had success at 20's and 30s isn't looking well.

Soooooooooo, it's pretty much a lonely road ahead of me.
That's a lot of people to date...
Well it takes two to tango lol
I gave up. Every guy makes sure you know they are very " sexual" lol. Aren't all men? But I kept being coralled into a certain age category instead of being able to choose the age group that I'm more interested in. Got to be too much of a hassle.
I'm 36 and I don't anticipate true dating until I'm well past 50
@
GrayJessie2
I have had two long term relationships and still really don't understand what true dating is. Finding a person willing to accept you for you is super difficult
That would get me killed by the wife. 😬
---
32,052 people following
Dating
Personal Stories, Advice, and Support
New Post
Associated Forums
Topic Members