What would thing would make your day right now?
1-10 of 12
Winning the lottery (MORE than a dollar)
my girlfriend agreeing with me.
Actually my day has been pretty good. I am not really sure how it could get better. 🤷‍♂️
Wings ,,I had ribs the other night ,now I want wings LOL
[@9499,rckt148] Sharing them with someone special just makes it better. 🤗 I hope the two of you get to go soon. 🤗
[@78387,Stereoguy]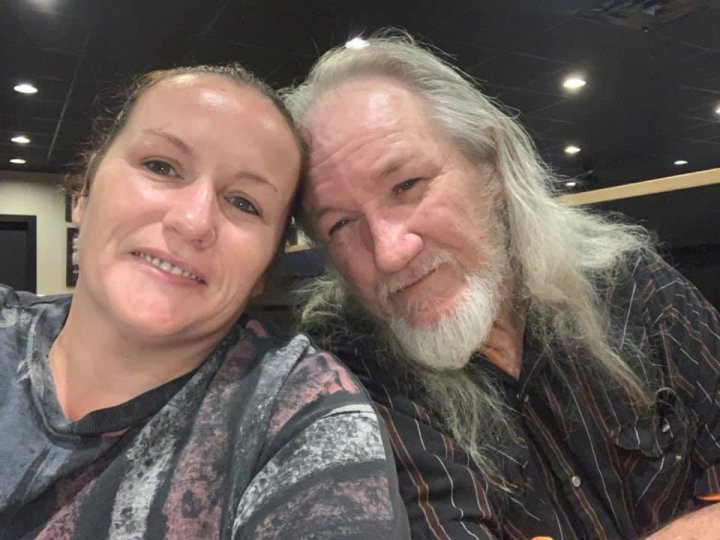 This is my youngest and I Sunday ,,I love doing things with my kids
[@9499,rckt148] That is so awesome that the two of you get together and do things. 🤗🤗🤗🤗🤗
Probably a hug. Or giving someone else a hug
"Guess what, i'll pay for your new tires"
This message was deleted by its author.
If I can lay down to sleep and my spine doesn't feel twisted like last night. Swollen joints because of the cold & rain.
[@16806,cherokeepatti] My heart is with you Sister ,working my back and shoulder have been killing me ,so along you come
"pray for others that you might also be healed "
Bet you can guess what I just did 🤗🤗❤️
[@9499,rckt148] thank you so much ❤️...am taking Boswellia & CBD oil but have a hard time figuring out how to keep my joints from swelling. This morning after I took the boy to school I went to Dollar Tree, there was an elderly man in line in front of me. Said his birthday was this coming Saturday & would be 96 years old. He came to the store all by himself, was able to walk & stand in line, wore hearing aids...remarkable. The lady in front of him said her grandmother is 98 years old & she comes to her house to check up on her! That lady gets up at 6 a.m. every day & drives a Jeep...comes to pick up the grand-daughter so they can go places together. If the granddaughter isn't ready she tells her to hurry up, she doesn't have time to be waiting around...Grandma drives the Jeep & it's a rough ride, the granddaughter says "Ouch!" and Grandma tells her "Oh hush, stop complaining!" lol I'd like to be like that when I get that age...I rode in a Jeep last year and it was jerking my joints all around hurting me.
[@16806,cherokeepatti] My Grandson just bought one ,he was all excited had to tell Papaw ,asked would I come to supper (He was dying for me to see it and he got it for a steal ) so I went through the woods on our new property
We don't have any deep ditch's or levy's to climb .but he wanted to get stuck too so he could show off his wench ,,Papaw was sore
I have been remodeling a house for my son in law the past few weeks
It was only suppose to be a few patch's in the walls
But so far I have had to remove the dry wall ,rip out the studs
rip up the flooring ,then from the floor up rebuild it then install new sheet rock ,,I got it all 3 coats on the rock ,all the windows wrapped and corner bead ,I took all the windows out and resealed all them ,so its like a new house
But I am paying the price ,,but its all going to feel good when he tries to pay me and I say no charge ,,take my daughter somewhere for a few days
and don't say you can't afford it you just bought all this material
If he had to pay me what I am worth and in pain ,he could not afford me LOL
Nothing better then giving back
I did try those oils ,,I got some relief from the leg pain
but didn't like how it made me feel otherwise
and I sweated if it would make me fail the drug test at my pain clinic
I was good ,but I don't want to sweat that again ,,my pain pills do help some
If I ever fail a drug test since I admitted I used to be an addict ,I will never get another pain pill again ,,he fought hard to get me cleared with the CDC and DEA ..I won't let him down ,and though its male plants
I have heard of the oils costing people to test positive for THC ,I can't afford the risk ,,Love ya Sis ,,I'll keep praying you get relief 🤗🤗❤️
1-10 of 12
---
21436 people following
Community
Personal Stories, Advice, and Support New Post
Updated:
39 secs ago
Content Rating:
Non-Adult
Group Members
Report Group