i had this guy recently tell me that, "to tell men [i] have a house and two cars
Did anyone ever tell you that you resemble Cindy Lauper?
@
LibertineWolf
get to the center of a p-ssy pop? yooo 🤯🤯🤯 i'll give you a hint tho: 6000
Who says shit like that…? Like what was his point? Was he trying to point it out to you that it was an unattractive quality? Or was he annoyed? Or just trying to piss you off… I don't get it🤦🏻‍♂️
@
Haniazed
prob too much andrew tate 🤷‍♀️🤷‍♀️🤷‍♀️
Yeah fuck that. Having a partner that's successful too only makes life that much easier
So he wanted you to know he still lives in the 1950's?
Why is it bad to be successful?
@
MorbidCynic
Because men are supposed to be providers, and therefore, if a woman is better off than a man, it's threatening to the man.
Which is utterly stupid. I would be more than happy to be in a relationship with a woman who owns her own house. Less pressure on me.
@
LordShadowfire
thaaank you. other men can be impressed by a small dowry if they want..but a house i am going to have paid off in my early 40s..why wouldnt you be happy to not have the stress of bills? the only thing i could see missing slightly is the redemption of the struggle and coming up together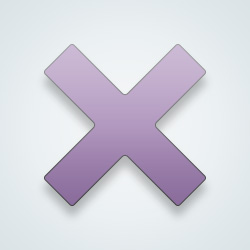 SW-User
Lol some kinda insecure. Very attractive in a man
If inny means what I think it means… dayum!! 😂
Well, of course. Didn't you know, only men can own houses? 🙄
---
553 people following
Idiots in Cars
Personal Stories, Advice, and Support
New Post
Associated Groups
Forum Members