Remember being a kid and your dumb ass Mom would grab Spaghettios without mearballs or sliced franks?
Lol it's true. And frankly mind boggling how much that scant amount of 'meat' really makes a difference.
@
Starcrossed
that's so true!
I adore my pasta!
I call myself a 'pastavore'😁
And although I like my meat, I'm not keen on eating a lot of it - my body doesn't like it. So I tried reducing what I put in different dishes... And in some dishes, like Bolognaise, you can reduce it by more than half - but you still get all the flavour!
Part of my family is of Italian descent.....my mother NEVER served Spaghettios. That they made Spaghettios at all would have boggled her mind....spaghetti was cooked in a very large pot (2lb. at a time), and the meatballs were cooked in the oven and then placed into a thick sauce in a large saucepan.
Franks were never served with spaghetti and were never sliced except for the really little kids. They were usually served in buns with mustard and onions or sauerkraut (we weren't German/Jewish, but we were New Yorkers).
Never had spaghetti o's in my life!

Gimme real spaghetti EVERY time!
We usually had homemade food
I wasn't allowed to have any Chef Boyardee stuff but it was always the best when I'd stay at a friends house and we'd have, like, Beefaroni or something.
@
summersong
I was allowed to take it to school in a thermos if I behaved in class. That was the agreement with moms.
I never had them until I moved out. I don't think they are really good.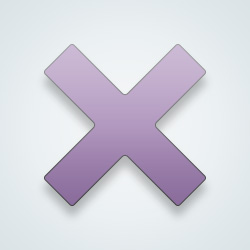 SW-User
I never had them. I grew up with alphagetti.
---
27,712 people following
Uncategorized
Personal Stories, Advice, and Support
New Post
Associated Forums
Topic Members