Do you have any experience with Ouija boards?
I played with one when I was in college. It was something my roommate wanted to do. She always moved the pointer to spell something scary, like, "Pyromaniac". She stole all the lightbulbs when she moved out...so...perhaps her actions were a commentary on her honesty.

The ouija board was actually invented by the Spiritualist Church back in the late 1800's as a means of communication with the spirits of the dead. The idea took hold, and a toy manufacturer began to sell it as a "game".

I do believe that those who are sincere, and who really wish to call upon the dead, are opening a door to a "dimension" with which they are unfamiliar. I do believe there is another world or dimension beyond this one, but I don't believe it is entirely populated by the spirits of dead humans.

The Muslim religion, in particular, believes that demons enjoy disguising themselves as the spirits of dead humans in order to trick living people and work evil upon them.

I don't know if that is true. But I would say, that if you can't see or identify the spirit with whom you believe you are communicating, how do you know it isn't some former convict or a psychotic? Or a demon? You don't.
It's a board game
I've used one
Yes I believe you could communicate with spirits. proceed with caution
@
Still4him
I know someone else who had one given to him, he took it home and his wife and stepson played with it while he was at work. They started accusing him of things that he didn't do and it end in their separation...the woman got a job, didn't have time to play with the board, and as quickly as the accusations flew she had them dismissed. They ended up divorcing though. If someone gives me one I will burn it in the back yard grill.
@
cherokeepatti
once you use it and if you summon spirits, I was told that it won't burn. So safe to say. Don't lol
I won't touch them...my sisters did when we were in elementary school...one started peeing her pants day and during sleep & sleepwalking...started a few days after playing with it and stopped about week after she stopped.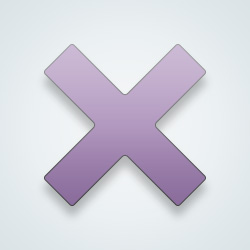 Not really, but I have some experience with someone who did. Not an inspiring experience
Yes. I've had odd experiences. Even talked to a dead friend or two. Never BAD though
---
27,617 people following
Uncategorized
Personal Stories, Advice, and Support
New Post
Associated Groups
Category Members