If you had a medical condition that requires a surgical operation, would you allow a surgeon in training to operate on you?
It would depend on the surgery. I wouldn't want a student operating on my spine or brain
---
Depends on what it is. Probably not for heart, brain, or spinal surgery. But surgeons need to get their training somewhere, and often sit in on dozens if not hundreds of difficult surgeries before they are allowed to do one as lead surgeon, and even then they are assisted by more experienced surgeons.

I have allowed interns to do procedures on me for minor things. I had an elbow filled with fluid that was the size of a softball, and I allowed the intern to drain it. I was the first person she had ever done a procedure on of any kind. Knowing that, I explained what I was feeling when she was doing it, and it being her first time, she was very careful to do it right. The doctor was right there in case anything went wrong. She did such a good job because he was so cautious, and I told both her and the physician that she did it better than he did! They both laughed.
No, I would not. I had a bad experience at a dermatologists office. I had a very tiny but very black spot on my chest, and I wanted it to be removed. I had a large mole removed on my hand in my 20's, and the scar is a tiny cross, no bigger than 1/4". The physicians assistant, whom I normally saw when I visited that doctor, asked me if it was all right to have a trainee do the excision. I said yes, not realizing that she would be a hack.

I now have a scar over an inch long on my chest, which looks like a Satans' cross. The wound became infected and the entire surrounding area turned bright red and stayed that way for almost a year. After the infection set in, I was told never to expose the scar to the sun.
Why do you think Doctors call it a practice?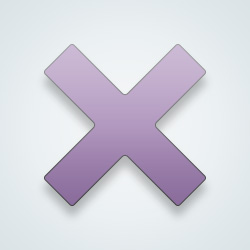 SW User
I would not allow him or her to preform the operation on me because he or she might get stage fright/performance anxiety. I would have a surgeon who has done it multiple times over many years. The surgeon with the years and experience is a safer bet and less likely to screw up
I want someone with experience but even then it's not safe. Heard a medical device representative say on a talk show that he had been allowed in an operating room and installed a medical device that his company was selling to show the surgeon how it was done.
It doesn't work that way..
In most cases you don't even have a choice as you don't know the level of expertise of all the doctors in the room. You're Allready under when the lead doctor may ask a attende to do some of the procedure..
No, i think the reasons are obvious. Maybe if i needed a lil stitching somewhere. Even then, i wouldn't know about that.
Cleveland Clinic is not far from me, I would use it in an emergency.
Depends. How serious is that operation?
Certified surgeons because of experience
Only someone very experienced and someone I trust .
---
27171 people following
Uncategorized
Personal Stories, Advice, and Support New Post
Associated Groups
Category Members