The WHO did a 2018 happiness index report. To no surprise, the top three were Finland, Norway, and Denmark.
The USA is honestly really outdated in terms of business models and work hours compared to other first world countries. Also, people seem to be more glued to instant gratification and superficial things for whatever reason. Add the fact that everyone fucking hates each other because people get so emotionally invested politically nowadays, it's no fucking wonder we are not on the list
@
BlueMetalChick
Remember the overweight actress who they followed relentlessly until she died and then there was the "Body Shot" that Nancy played for months. Some kid dies and she keeps on on TV for months but she's got the balls to talk about her twins. 😡🤢🤢
@
Pitchblue
And yet she ignored it when the US air force killed an eight year old American girl in Yemen.
---
Not only is the US low on that list but also on life expectancy.
@
TheProphet
Then why do the people who work hardest not succeed and continue to live in wage slavery?
@
TheProphet
Oh, so now you're changing your stance. First hard work was the sole virtue in success, now there's "ambition." So let me guess, "ambition" means "having enough money?"
It's always these countries... 😣 damn it!
I thought you meant The Who the band. They wouldn't have choosen any of those countries, taxes too high.
@
TheProphet
Oh yeah they have high taxes, but they actually get stuff for their tax money. And a lot of the time they pay a net lower tax than we do here in the US because they're not feeding a bloated war machine.
I didn't do the report but my happiness is just fine.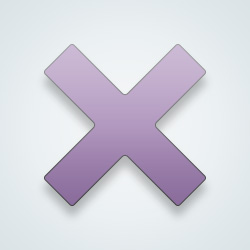 SW-User
Can I hate on them for being happy?
What goes into the report? How do they judge happiness?
@
BlueMetalChick
Those places seem pretty happy to me, but honestly if I had to report on my own happiness I would have no idea
@
Ladywiththepants
Y'know I'm inclined to agree. I'm not really sure how happy I am.
---
44,861 people following
Travel
Personal Stories, Advice, and Support
New Post
Associated Forums
Topic Members