Dont want to be that guy but it is what it is.
(We have officially entered cptsd hour.)

I like that you're able to put words on how it feels. That's very helpful I think. And yes numbing is a way to protect and survive so it's a friendly strategy. Your brain is just looking out for you, in trauma experienced ways.❤️‍🩹
@
Queendragonfly
great. We can toast to insanity while we sit here, wide eyed and sweating together. I think theres a word for that. Exasperated?
@
GuyWithOpinions
I'm in bed but when I lay down I can't stay down and so I sit up and then I try lay down but I can't aaand repeat 🔂
Feels like laying down on thousand nails, emotionally. Really mind fucking feeling
@
Queendragonfly
i have some similarities. When i lay down in silence i start overthinking then get absorbed into a scenario in my mind. Depending on what, i either get anxious or frustrated and cant help but stand up and start pacing. I met a friend that was in the army and he taught me a trick they teach to fall asleep anywhere in 2min. It actually works sometimes. Concentrate on being in a pitch black room laying on a black hammock. Relax your body and feel the hammock under you. Think to your self "dont think" ten times. It takes concentration but it blocks invasive thoughts sometimes if your strong enough. Sometimes i dont even realize i fell asleep.
Go watch the original Old Yeller and the original Where The Red Fern Grows, I guarantee you will hard sad cry like a little kid with each one.
@
GuyWithOpinions
If you want to open up your emotions and cry, those are the two old movies that are guaranteed to do it.
Yes, everyone hurts, just at different times, you can get through this, talking to someone can help, different perspectives help definitely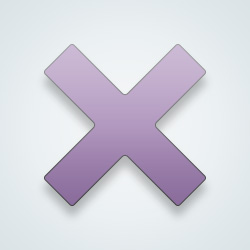 SW-User
I don't know what's going on, but I hope it gets easier for you.
---
7,666 people following
Trauma
Personal Stories, Advice, and Support
New Post
Associated Forums
Topic Members