What would you do if you ran for office?
combating homelessness and giving them real opportunities to work and even giving grants to have people who have nothing set up their own businesses/give them education, focusing on mental health through addressing the roots of stress in modern day life, making life better for the people who are already there, handing over power back to the people and making it illegal for companies to influence political decisions for their own interests, focusing on re-structuring of every community so it actually functions as one and looks after its people properly, stopping private pharmaceutical companies from profiting so much on addictions and the attitude of "putting a patch over the problem", passively influencing people to stop selling weapons so much and with better regulation/tackling the black market so it doesn't just make it more profitable for them, stopping the divisiveness of "left and right" politics by being balanced and fair with a more objective and helpful/inclusive attitude and reuniting people together instead of turning them against each other like packs of dogs, re-distributing wealth and thus gaining back the faith and trust in the idea of a government, stopping the demonisation of drug users and people with addictions so they actually get help instead of throwing them in a cage for being victims of poverty and the society that surrounds them...

if had the powers of an omnipotent being of course..more of a wish list than anything.
[@365678,Outoforbits] oh man you're gonna get shot in the neck
[@365678,Outoforbits] way ambitious
[@1155,FurryFace] I'd of thought the backroom with a bag over my head but they'd want to send a message lol
Compassion is really a word - lets use it ....Sorry but we are so far down the elevator shaft to get back up to the lobby... The rich Lawyers & Politicians have stolen our Country , making laws that we can't change to keep us down . Started with the most evil President of our time Ronald Reagan..
Education ,America is so far behind and my motto would be make America smart ,I wouldn't use smart again cause I don't think they ever were smart
[@1368,Nunlover] yea, i sadly have to agree
[@21000,JarJarBoom] wow that's a first 🤣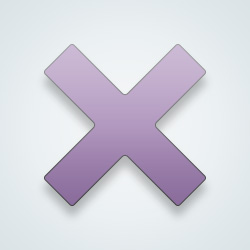 SW User
Education subsidization, employment, budget, future construction funds and expansion, and climate change. My motto would probably be "It starts with you" or "Hope"
well for Canada legalize weed in a Hurry and tax it and with the revenue it generates which should be Astronomical , put that on Housing for the poor and homeless
compromise and listen, and not politicize every issue...I am actually an elected official now...
Oh good grief, they all need a lot of attention; moderaztion and fairness.
Upon being elected I'd demand a recount.
I'll run on promising to do nothing that doesn't involve vetoing/repealing everything, and my motto will be: "Nothing."

Once elected, I'll write an executive order to criminalize government itself.
I'd focus on education, health and trying to make spending more accountable. My motto? "If I'm f#cking someone I'm not screwing you!".
---
Suggested Posts
25608 people following
Personal, Thoughts & Feelings
Personal Stories, Advice, and Support
New Post
Group Members