Christians, why do you refer to God as Lord? [Spirituality & Religion]
You misunderstand the Bible as well as the historical context. For a start the word Lord was ascribed to the supreme ruler. For the Jews the word Lord was applied to God because they believed he was the supreme ruler of the universe. Fast forward to Roman times and the Emperor cult would say Caesar is Lord - ie supreme ruler / god. However the Christians believed that Jesus was Lord so their confession was 'Jesus is Lord'. You have to understand history to realise how subversive this was in the Roman Empire of the day and of course many Christians perished in the arena because of it.
Of course Christians acknowledge Jesus is king as well as the Bible tells us that he is king of kings and Lord of lords. The two things are not exclusive. One of the problems is we tend to think of these things in terms of post enlightenment western mind instead of with a Jewish mind which is what the Bible is written with.
The same with saying that God is 'jealous' is not the petty jealousy of people in the western world. A small illustration might be that I am jealous for my wife and if someone else tried to make up to her I would be righteously angry. That is the sort of jealousy we are talking about here not that petty jealousy we see among film stars and celebrities.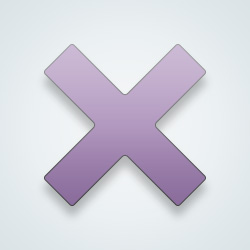 SW-User
Because the definition of "lord" is [i] someone or something having power, authority, or influence; a master or ruler. [/i]
Actually a king is often referred to as lord. So are judges. Lord simply means Ruler. As one dictionary puts it "someone or something having power, authority, or influence; a master or ruler". I most often refer to God as Heavenly Father.
You will notice in the King James Version when referring to GOD they wrote it as LORD, signifying the reference to his name.
LORD of lords and GOD of gods
If he is that sensitive he probably already hates everyone anyway. So it doesn't matter.
---
21,276 people following
Spirituality
Personal Stories, Advice, and Support
New Post
Community
Health
Hobbies
Inspiration
Music
Poetry
Quizzes
Religion
Associated Groups
Category Members