Liverpool is a horrible place
Really? Oh, wow! Liverpool, I've always found, has been on of the friendliest places I have ever been.....

I can't tell you how many times someone who I've never known, young or old, male or female, have just come up to me and starting chatting away....

...beautiful! And.....lovely architecture too!

Sorry you had a bad time.....maybe the city was having an off day?

SJD x
Really? what happened?. I live here and everyones lovely o_o
@
OnlyRhonda
I mean tbh I take a little offence at that because I am a Liverpudlian so yaknow..
Are you sure you weren't just projecting a narrative? It's everywhere you go really, there's always prejudice in a few idiots. I lived south near London for a few years and I had people make jokes that I was a thief because I had a slight accent, didn't appreciate it but I'm not gonna slander a whole area of people over a few.
@
Joeyyy
Good for you, Diamond!
I love Liverpool, especially the docks. I've been a few times and everyone has always been nice. It sounds like you just crossed paths with the wrong people…every city has them
Does being from the South (of England) give you an accent the way being from the South in the US does? Accents are important. I met a UK person totally accidentally in the parking area of a supermarket last week. She was from Dover it turned out, a member of the same American running club and a marathoner at that. She ran London once and we shared stories about our experiences with Philadelphia. To me she just seemed British but perhaps she had a Southern UK accent! The parking lot at this store now seems friendly to me.
@
Alfred22
Accents are very distinctive. There is no 'British' accent, but all the four countries that make up the United Kingdom have different accents, and they are divided and subdivided into regional and even district accents. South London, for instance, is different from North, Kent from London and, in Scotland, Glasgow vastly different from Edinburgh or Aberdeen. In Liverpool, my Kent/South London accent would immediately mark me as a southerner and, apparently, fair game. I did not experience such vitriol anywhere else.
[b][/b]"You were at" Liverpool ,but your heart was no where.
What no. Liverpool is lovely.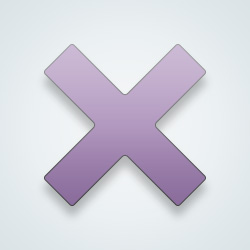 SW-User
I love liverpool I'm only 45 mins away it's a great city and very friendly

I think the worst places I've been is down south now that's where all the ignorant people live.
pushing past on the tube not holding doors when they walk in first.
Liverpool is a lovely place, as are the Liverpudlians ❤️❤️❤️
---
6,785 people following
Glad People Can't Read My Thoughts
Personal Stories, Advice, and Support
New Post
Associated Groups
Forum Members