The lasting damage of childhood
I am a female, but I kind of understand. For me it was a cultural or perhaps my mother's upbringing. I was the sensitive type. I think I was the most sensitive child my mother had. She hated it. Whenever I cried, she would tell me to stop crying. She would critize me and even ridiculed me. She was harsh with me. At times I thank her inside my head for making me tough the hard way, but I resent her for taking that innocent part away from me. In fact, I am not emotionally close to my mother. I see her often, but I am the only one out of my siblings who cannot open up to her. I have had trust issues, low self-esteem, panic attacks, and anxiety in my life thanks to the way I was raised. I always needed to be there for everyone, but nobody could be there for me. I needed "to be tough because women need to be tough in this world" ( my mom would often say that).
@
almondflour
That's so in my culture as well. Women don't get a pass for crying, either. It's seen as weakness.
I understand this. Right now I feel like crying and screaming from something that happened to me when I was young. What a cruel world we live in
A sad piece of music or a song usually tips me over to bawl my eyes out.

Its horrible when that deep sadness just sits below the surface and numbs all the joy out of life.
@
OogieBoogie
So true! I have a couple of songs I can't ever play because they just level me.
I hate that the only emotion men and boys seem allowed to express without criticism is [b]anger[/b]. I thought about this, watching my brother during our mother's funeral. He was experiencing the same sorrow as the rest of us, and our father was wiping his eyes, but my brother's face was like stone. We hugged him, and he accepted our hugs, but with no change of expression. I hope he was able to mourn in the way that he needed to. 🥺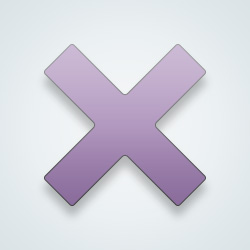 SW-User
You can cry if you're alone
---
1,272 people following
Childhood
Personal Stories, Advice, and Support
New Post
Associated Groups
Forum Members