This post may contain Mildly Adult content.
Is my boyfriend over-sexualizing and/or objectifying me?
Poll
Yes He IsOver-Sexualizing
Nothing is wrong with him
Something is wrong with poster
You may vote on multiple answers.
I think the anticipation of meeting you is getting him over excited. I know it can be hard sometimes to control oneself when anticipating a new person. It's up to you if it really bothers you but try not to let it if you really think he could be good for you.
It sounds like you need to bring it up to him directly and ask for him to tone it down. He probably doesn't mean to make you uncomfortable; maybe he just doesn't know that you're uncomfortable. It's perfectly reasonable for you to be bothered by his be bothered by that behavior, but if you don't tell him, he's got no way of knowing that he has to change it up.
Most men like lot of sex. Different libido..

I think it'd be good when my man wants sex with me and not someone else. That's a positive.

But if it gets too much and it is making you unhappy, tell him. He's not objectifying you. He wants you, but your needs are different.

It is not disrespectful to tell him you're not into it.
I had a boyfriend like that. It bothered me. You know what we did? Broke up.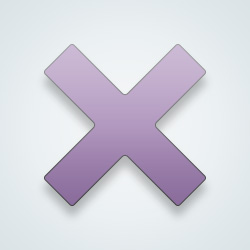 SW-User
[c=#4C0073]would be best for you to tell him everything you typed here[/c]
To me it doesn't necessarily sound like he's over-sexualizing you, but more like he views a relationship as something very sexual. Most people want something balanced. It kind of sounds like he lack boundaries, as he thinks you eating an icecream is a good reason for him to start talking about his own sexual fantasies... Talking about sexual fantasies together, is not supposed to kill the mood... It seems he doesn't pay attention to whether or not you're even into it, which is honestly just quite selfish and egocentric... I think there are even more red flags, but just for these reasons alone, I would have broken up with the guy. I agree with many other people here in the comments, I too think you're completely incompatible, sorry...
I'm sorry....but unless we can see the past few shows of this soap opera it's hard to just get into your story. Maybe I can Google it. Is your show called "As The Stomach Turns"???
@
anythingoes477
https://similarworlds.com/3-Dating-Relationships/3241402-Should-I-stay-in-a-long-distance-relationship-with
I've known a lot of guys like that, constantly distracted by sex. It doesn't make for very deep conversation.
Sounds like a rocky relationship from the beginning. You aren't overreacting.
It's both of you. You're incompatible.
He's just horny coz he's cooped up
---
48,042 people following
Dating & Relationships
Personal Stories, Advice, and Support
New Post
Group Members