This post may contain Mildly Adult content.
I was asked to be a unicorn but is this too much responsibility?
Sounds like you already don't really want to do it, so listen to what your mind is telling you
You've answered your own question. Tell 'em thanks but no thanks!
You did not say how old their kids are. If they are in school all day it seems like a sweet deal.

On the sex issue of that is the primary reason and you can't deal with it I would say none of it is worth it

Sounds like a tough call either way.
It sounds like some slave shit. Sounds like some sex slave living in the basement not allowed to see daylight shit.
Exactly I would get money and free place to stay but I don't really want to have sex with them unless I was really ready also I wouldn't have a way to really do anything @
Pherick
@
Angelkiss48
Plus all it takes is some of their relationship issues to get bad and they turn on you. You get thrown out, without a place to live or go.
Sounds like a great "fantasy", but the reality will not work out.
Not even counting the fact you don't want to have sex with these people. Almost 100% guarantee, the husband in this relationship is going to start trying to have you alone without his wife knowing.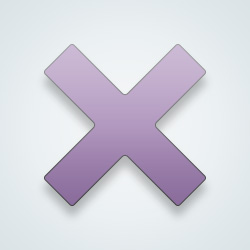 SW-User
Never do anything you feel doubts about, and it sounds like because you would feel trapped like a slave, it's not an ideal situation for you.
No way, you don't want to owe someone that much (pay and housing) when they expect sex that's going to,turn bad
With this many concerns, doesn't sound like a good idea for you
That stuff is perfectly fine for some people. Sounds like it is not meant for you. There is no shame in accepting or declining their offer. You need to seek your happiness.

I think your first step is to be honest with them about your thoughts, feelings, and desires.
---
52,699 people following
Dating & Relationships
Personal Stories, Advice, and Support
New Post
Associated Groups
Forum Members