Do you have a favorite past relationship you sometimes reminisce about?
I actually have a story on this topic that I was going to post but struggling whether to publish or trash it.
[@485959,seeandhear] Post.
[@24735,Silentspectator] I just did.
I've experienced the same as you and have wondered the same thing. The thing i found though that it's possible to meet other potentially ideal partners which i did but it never developed into anything physical but i live in hope of it all working out one day.
Same here. Because of her I have not ever settled for less. She set the bar so high and exceeded my expectations in so many ways and made me want to be a better version of myself.

I can't say that I've honestly experienced the same since...

Although I've never been happier to have known someone so exceptional and special to me. I'm glad she was a part of my life.[@557074,PerthSurfer]
[@843795,AnonymouslyYours] That's amazing that you got to experience someone like that, but like you said it'd be good to know what we know now to maybe preserve what we had.
Oh yes!! The last one was super fun and exactly the man I wanted for myself.
It's the best when they're the whole package and even then some![@1098989,Donotfolowme]
[@843795,AnonymouslyYours] exactly n when I met n spoke I couldn't believe I was with someone exactly who I always looked for.. no wonder it ended he wasn't for me.
I have a favorite 'period of time', in a relationship I had .
Yeah...it was near perfect.

But I found the more you love someone, the more you can hate them too.😔
Yes, big time. The one I let slip away.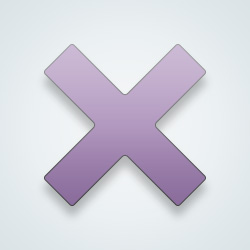 SW User
I have fond memories from each.
My 1st fiance, the little smiles he'd give when he was sleepy.
My 2nd fiance, the dates. Becsuse there's nothing more romantic than getting lost in the city at night.
---
42526 people following
Dating & Relationships
Personal Stories, Advice, and Support
New Post
Group Members