I Want To Write My Random Thoughts And Feelings
@SW-User The shrooms we picked ourselves. September and August they're everywhere here. The LSD I got from someone my friend knows.

I took it with friends as more of a party thing. If I just say in a dark room alone, fuck knows what I would of experienced. Let me know how it goes if you do it.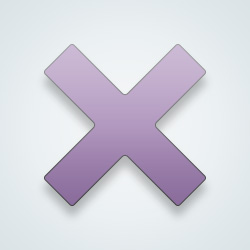 SW-User
I wouldn't do psychadelics in said darkness-retreat. That'd be tapping into/unleashing my own biological DMT. If you're ever curious just look it up. The D/T(?)aoists seem to be onto something with their meticulous breakdown and cultivation.

I wouldn't want to do any psychadelics among people. It'd be therapy for me, with space and quiet enough to delve into whatever I stumbled upon...

What kind of climate+terrain do you live in?
@SW-User I want to try DMT but I don't know how to get it.

I'm convinced theirs ways you can release it yourself without the use of outside chemicals. Meditation perhaps. Problem is I'm only alive for about 100 years, that's probably not long enough to learn that shit.
---
9,033 people following
Random Thoughts
Personal Stories, Advice, and Support
New Post
Associated Groups
Forum Members