Yeah that's such a weak thing. Makes me wanna punch someone.
Telling people to do their own research just as like a matter of encouragement is fine but when you say it in an argument, you're avoiding the burden of proof. Because the idea is YOU did your own research so now you can prove to me why you're right.
[@6579,BlueMetalChick] I've never heard anyone say it that wasn't in the process of talking out of their ass.

Because honestly most of us [i]can't[/i] do our own research. All they really mean is "search until you find someone that says what you want to hear"
*incoming MAGA and Qanon* do a barrel roll fox
[@17829,TryingtoLava] Nope. I barrel roll is done around the z-axis along the x and y axis. And aileron roll is a spin only along the z-axis. That's what you do in the game.

Also...

nerrrrrrrrrrrrrrrrrrrrrrrd.
[@19840,MalteseFalconPunch] o haaayy i learned something new :) thanks falcon! I thought they had me
[@17829,TryingtoLava] You're becoming a better pilot. 😌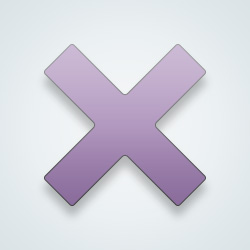 SW User
"Do your own research". Translation "I have no idea what I'm talking about and I'm hoping you won't notice".
[@1186483,SmarterChild] Or "I hope you'll read some dumb shit on jesuspatriot.wiz and believe it like I did"
[@377644,SteelHands] You wouldn't say that if you'd done your own research
[@19840,MalteseFalconPunch] Yes. I would.
---
4246 people following
I Have Something to Say
Personal Stories, Advice, and Support
New Post
Other
Group Members