I am very sorry for your loss. Grieving is a long and tiresome road, but you must always surround yourself with his loving memory and stay close to those you love.
I am so sorry.

"Life moves on", but not necessarily at a fast pace. Of course you still feel empty. I cannot imagine what this must feel like (I am a father.)

I hope that you are finding support and love from people who care about you.
You feel empty because a big piece of you has been ripped out.
The fact that you can write about it shows that you are trying to do what you can to "heal". So sorry that you had to have such an experience.
My condolences.

Who can tell a mother how long she is allowed to grieve?
We are all different. We had a loss in our household recently as well, and while one would think it incomparable to the loss of a child, if you never had a child, it is.
15 years with anyone is going to create a bond, that when ripped asunder, leaves pain and a hole in your life.

Again, you have my condolences.
Supposed to be healing? Who said that?

You can hurt, you can cry, you lost someone and went through hell, nobody gets to tell you how you have to/should feel. You lock a sizable piece of you emptiness is normal, and it's ok to feel, yes it sucks and it hurts, and it's chaos but you are not "doing it wrong". And yes life does move on, but pain and tragedy stay, in the book of your life it's a page, nothing will erase it, nor should it. It is yours. Allow yourself all the time you need.
So sorry. The pain will probably never totally go away, but, with time and therapy, may become bareable.
That's so tragic and heartbreaking , I'm very sorry for you and I hope somehow some sense of healing comes to you no matter how gradually 🙏
Deepest sympathies for your loss and suffering.
Many people feel empty for no reason at all.
Your grief is completely understandable. I am very sorry for your loss.
I am so sorry for your loss.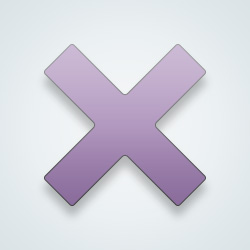 SW User
Omg I'm so very sorry 😢😢😢
so sorry for your loss...
---
4215 people following
I Have Something to Say
Personal Stories, Advice, and Support
New Post
Other
Group Members