if I hadn't been so embarrassed and self conscious about drawing when I was younger I probably wouldn't be so bad at it now [I Am Adorable]
It's never too late to practice! You're still young. I abandoned art at the age of 16, after never really practicing (a part from a short year of digital art) but recently picked it up again. The progress you make during a short span of time is shocking if you commit to it!
[@872096,ninalanyon] I'm not surprised. Everyone has to break through that barrier first, but from there on it's much easier. The first step is to get started at least, and then take the next steps, step by step.
[@1027452,adorbz] Exactly! :-)
Anyway you are still young so you can certainly pick up drawing again, or anything else you put your mind too.

For me on the other hand, a life time of not trying has left me skilled mostly at not trying!
[@4143,taehyun] Absolutely! As the Chinese proverb says "A journey of a thousand miles begins with the first step.". But, I can think of so many things to do before taking that first step and a few thousand more that just have to be done before the second one.

I often think that we have education backwards, instead of trying to stuff children's heads with facts we should try to figure out what they want to do and inculcate the habits that will help them get started in doing whatever that is. And when they decide it wasn't the right thing we don't say "I told you so" but instead treat it as useful experience and move on to the next thing to do.
My wife used to draw the cutest, awesomest cartoons, one was about our cats digging their way out of the house. Then she showed some to her cuntbag of a grandmother who shit all over them, now my wife doesn't draw anymore.
Sure you can draw! Maybe not the image in your mind, but if you move the pencil across the paper, you'll see that you in fact will create shapes.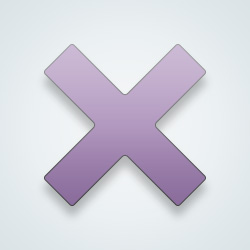 SW User
No.
You can draw. You just have idea of what you think it should like. Practise now. I cant draw people. I draw circles.
Draw your weapon. 😌 En garde!
You only need to practice it half an hour a day, you'll see the result after a month
Never too late to practice
---
196 people following
Adorable
Adorable things only!
New Post
Dating and Relationships
Health
Image and Weight
Intimacy
Group Members